Verizon 5G Ultra Wideband predicted to cover 175mn customers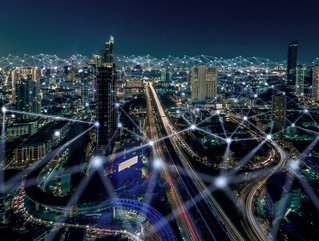 Verizon has predicted that the availability of its 5G Ultra Wideband network will reach over 175mn people by the end of 2022
Verizon has announced an acceleration in the availability of its market-leading 5G Ultra Wideband network to an expected 175mn people by year-end 2022.
At the company's Investor Day 2022, Verizon's leadership team outlined its vision and strategy, powered by its leading 5G network and the source for the company's growth over the next several years. As the world continues to transition to a more hybrid work environment and is increasingly mobile, the new currency will be ultra-fast, ultra-reliable connectivity, creating new markets and ushering in the 5G economy.
The company's Network-as-a-Service strategy was built to drive the 5G economy through an ever-expanding volume of services and technologies that are enabled by 5G Ultra Wideband's capacity to connect to a massive number of devices at high speed.
Verizon also outlined multiple paths to growth, including 5G Mobility, Nationwide Broadband, Mobile Edge Compute (MEC) and business solutions, the Value Market and Network Monetisation, stating expectations that it will drive 4 percent service and other revenue growth for the company in 2024 and beyond.
"Through our deliberate strategy of investment and divestment we have already significantly increased the size of our addressable market which, over the next 5 years, should grow an additional US$120bn. We chose a strategy where we not only participate in a much larger market but also a market where we are in the leading position in our paths to growth," said Hans Vestberg, Verizon Chairman and CEO.
"Verizon's transformative technology and Network-as-a-Service platform is what enables the 5G Economy and makes us the partner of choice for key customers and applications providers. Our high-capacity, low-latency network delivers a superior, unmatched experience that will enable all of our stakeholders to live, work and play in new and amazing ways for years to come."
Vestberg went on to say that "Verizon's networks power a future-proof strategy, built on strong trends in Mobility, Broadband and Cloud. We imagined a world of hyper-connectivity and massive capacity, knowing it would inspire innovation and new use cases. We see immense momentum today and what has us most excited is that we know that our network will support use cases that have not yet even been imagined."
Optimising the Metaverse with Verizon's 5G Network
Over the next decade, the metaverse will enable immersive, interconnected and interoperable digital spaces to help people connect in ways not yet possible. These metaverse experiences will be delivered across all screens, at home, at work, and on the go and customers will want to have those experiences on the industry's leading 5G network
The collaboration aims to explore how Verizon's mobile edge compute infrastructure can deliver intensive XR cloud rendering and low latency streaming, which are core capabilities needed for metaverse applications.