Dave Mayo
EVP of Network Development, DISH Network

DISH Network has its eyes on taking over the Wireless Market in the USA with Open Radio Access Network Technology. Can its competitors keep up?
DISH Network (Digital Sky Highway Network) is one of the major players in this field, recognising the changes that are taking place, it is insightfully moving in, positioning itself to ride the waves of this radio-frequency tech revolution.
"When I think about the company, DISH is really a satellite TV supplier, or a DBS supplier, and Charlie Ergen (Chairman and co-founder), had the foresight over a decade ago to realise that the satellite TV business was at some point, going to be a business in decline, and so he started acquiring spectrum," says Dave Mayo, EVP Network Development at DISH Wireless.
"If I go back eight years ago, nobody, admittedly including myself, ever believed that Charlie would actually build a wireless network until he really inserted himself in the middle of the T-Mobile-Sprint transaction and frankly, created a pretty magnificent opportunity for the business to create and build a 5G network."
Mayo has a number of teams, including a development team across the US consisting of four regions and 36 markets, building-out all of the major metropolitan areas, a system integration team that are integrating all of the vendor works - whether it be the radios or the software and all of the associated platforms - a team that does radio engineering and design work, and another team that engineers and operates the network. "Marc comes up with ideas concerning the tech, and my job is to implement them", he says.
"I'm a technology guy", says Marc Rouanne, EVP and Chief Network Officer. "But my title doesn't describe what I do very well. It's 'EVP and Chief Network Officer', but essentially, I'm the Chief Architect and Chief Technology Engineer. My job concerns thinking about what technology we should consume, and how we should put it together."
"DISH Network is - among other things - an MVNO, which is a 'Mobile Virtual Network Operator'", says Stephen Bye, EVP and Chief Commercial Officer. "The 'V' in 'MVNO' stands for 'virtual', "with Boost as its Mobile Network Operator (MNO), and we currently load those customers on both AT&T and T-Mobile."
MVNOs are, by virtue of their architecture, tied to their mobile network operators, but this inflexible and limiting business model is starting to shift. DISH is, in-line with these shifts, and due to the astute business acumen of Chairman and Co-Founder, Charlie Ergen, in the process of deploying its own network which it calls the 'Mobile Network Operation' (MNO), and is currently engaged in building its own infrastructure .
Bye's role entails all the product management and development for consumer enterprise, as well as wholesale services, responsibilities for the device engineering testing certifications, managing the supply chain for devices and accessories that go into supporting the retail business, its 'Office of Innovation', and frankly, too much to list here, as goes for all these gentlemen. Their roles are essentially as expansive and shifting as the technology and the market, all bringing their expertise to bear on DISH's evolving project.
That network itself is a cloud-native, 5G, Open-RAN (Open Radio Access Network) based infrastructure, which is a very different platform and network, compared to traditional operators that have been simply, 'vertically integrated'.
As the technological landscape evolves, those little-known (for the layperson) developments are permeating their way through the technosphere, one of these being, the aforementioned Open Radio Access Network (O-RAN).
Bye says, "to understand O-RAN, you need to understand that the most critical word in that acronym is 'Open'. This 'openness', allows us to virtually 'open up' the ecosystem and separate the software from the hardware. With this, we're able to take the software that is virtualised - and really containerised - and deploy that on any platform within our network, meaning that we're not encumbered or constrained by a traditional, vertically integrated system where the software is anchored to the hardware, and so we no longer have those limitations."
Read the full story HERE.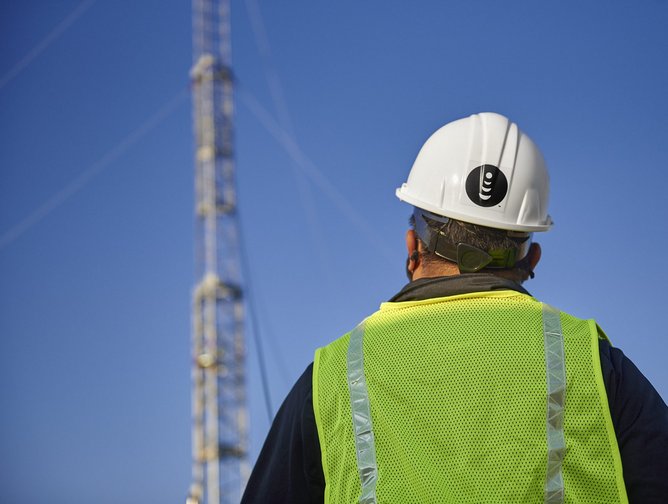 Wireless tower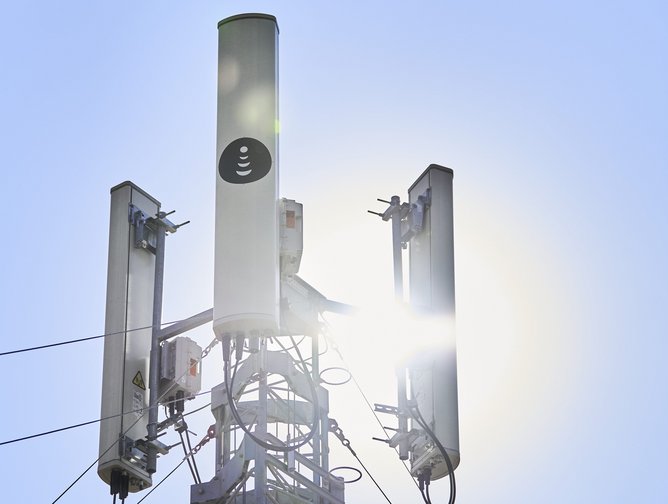 Wireless tower