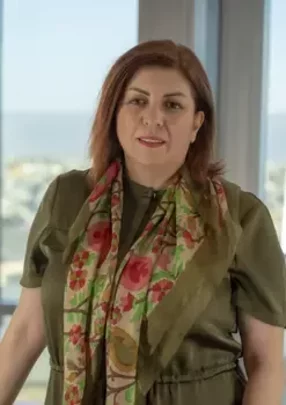 A relentless seeker of new knowledge and skills, Chra Hussain has spent more than 17 years growing and developing within the Asiacell family.
Looking back on her 17+ year career within Asiacell, Chra Hussain reflects that it's been a remarkable experience. "I've learned more than I could have ever imagined on the day that I joined the Asiacell family," she says. A veteran leader with a diverse skill set and a passion for growing her toolkit, Hussain is undoubtedly the right woman for the job of leading Asiacell's efforts to better understand, support, and serve its customers. 
"We are a service company. Everything we do is about enhancing the customer experience. Our staff is in a constant state of training and development to keep up with the latest trends in customer service," she explains. That devotion to absorbing knowledge and acquiring new skills was instilled in Hussain over the course of her career within Asiacell, which saw her move across a number of roles within the company before becoming its Chief Commercial Officer in May of 2021. 
Prior to joining the company, Hussain worked as an English lecturer at Salahaddin University, and later moved to work across several UN agencies and several other nonprofit organisations, where she held a number of different operational roles. Her connections within the UN came in handy this year, as she worked to orchestrate a partnership with the United Nations Development Programme in Iraq devoted to growing youth employment and supporting the country's startup and SME ecosystem. 
Her journey at Asiacell began in 2004 in the company's marketing department where she held the role of Vocal Services Manager. "That role taught me a lot about the fundamentals of GSM, and gave me the chance to be a part of delivering a lot of services that were brand new to the market back then," she recalls. 
Hussain then progressed through a number of roles within the marketing department which culminated in her becoming a project manager. It was as she moved around within the department, Hussain explains, that she "started to learn about using analytics and how to understand the customer. I was blessed to be given more and more responsibilities for different products across different segments of the business, including digital sales and customer touchpoints. Those experiences led to me taking on the role of Director of the consumer marketing department in 2014, then later the role of Deputy CCO, and now the Chief Commercial Officer for Asiacell." 
Reflecting on her experiences so far, Hussain notes that her journey within Asiacell "has definitely had a learning curve, and the environment at the company has been rich and giving." She adds that "the opportunity to move through different roles over the course of my career has been really empowering; it's challenged me to grow, develop, and feel valued." 
In an industry that remains decidedly male-dominated, Hussain hopes that she can serve as a demonstration that, with hard work and dedication, and within the right company culture, the future for Iraqi women in the telecom sector is bright. "I'm a woman in the business world, and things aren't as easy for us as women as they are for men," she says. "Fortunately, I'm working in an inclusive environment where gender has never been an issue for me or anyone else." 
Although she acknowledges that "the responsibilities that come with this new position are huge," Hussain says she's enjoying her new role immensely, and is excited for the potential it affords her to better serve Asiacell's customers, grow her own set of skills, and pave the way for a more diverse and inclusive company. "Even though it's only been a few months, I'm enjoying the challenges and looking forward to paving the way for other women who are also looking to grow," she says.   
Read the full story HERE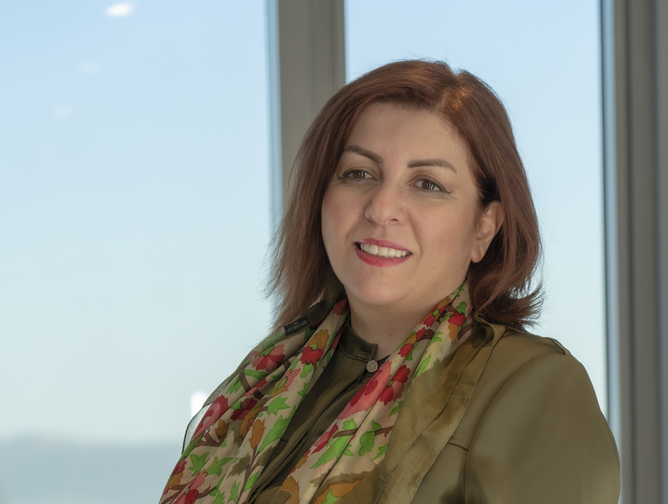 "Our digital journeys need to be absolutely frictionless. We do have traditional channels as well. But our digital touchpoints – our apps, websites, and user interfaces – are critical to our success."