Wireless vs. Wired: Which network is best?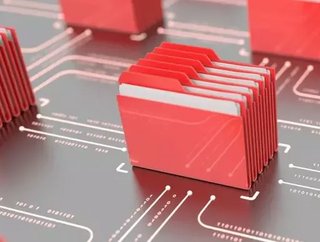 This has been the age old debate since wireless networks were introduced, but which one really is more beneficial...
New technologies and faster internet connectivity has meant that the way in which people access their data and applications has changed. But which network will prove to be the most beneficial for keeping up with this change? 
A wired network, or Ethernet network, is a configuration involving cables which establish connections to the internet and other devices on the network. Data is transferred between the devices via an Ethernet cable. 
A wireless network is a configuration that operates on microwave signals or radio frequencies which allow wireless devices to communicate without having to use an Ethernet cable to be connected. 
Reliability and Stability
As a rule of thumb, wired networks tend to me more reliable and stable when they are configured properly, as all devices involved are directly connected using cables. They also tend to be more reliable as the signal is not influenced by other connections. For example, with wireless connections, objects or walls nearby may interfere with the connection as well as any other wireless network signals nearby. 
Mobility and Installation
Mobility and installation are both better and easier using a wireless network. The installation is much faster than a wired connection as there is less equipment involved and there is no need to connect each individual device using Ethernet cables. Mobility is more flexible using wireless networks and allows employees or consumers to access the internet from any wireless enabled IoT device and any location. 
Security and Visibility
When it comes to security and visibility, one of the biggest and most important concerns in today's industry, a wired network is more beneficial. Wired networks are not visible by any other networks meaning there is little to no connection interference. When they are configured with all the necessary security applications and firewalls a wired connection is much more secure as wireless network signals are transmitted through the air making them less secure. 
Speed
In general, wired networks are much faster than wireless and data speeds have continued to be improved by the deployment of Gigabit routers and other innovative technologies. Wired networks benefit from not being weighed down by void or unnecessary traffic, which wireless networks tend to be more affected by, as only devices connected using the Ethernet cables can connect to the network. 
Cost
Both wired and wireless can be relatively inexpensive but both can rack up expensive bills with additional technologies and equipment. However, more often than not, both networks are cheap to install and run. 
Overall, it can be hard to say definitively if one network is better than the other, as most of the time it is completely dependent on the situation and desires of the company and/or person. Therefore, it is important to evaluate what you want from your network in order to decide which best suits your needs and demands.