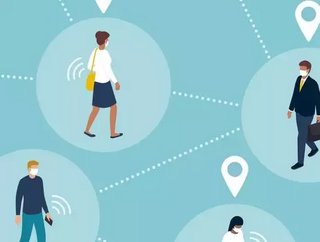 Your crash course in the technology set to define 5G network architecture for years to come...
The global network slicing market is set to grow from $161mn at the end of 2020 to over $1.2bn in 2025. The precipitous nature of this growth speaks to just how essential the technology is proving in the reliable and efficient deployment of 5G network architectures. 
While network slicing predates 5G, the technology is still widely unused across 4G and earlier networks. Given its importance, we thought it would be helpful to provide a quick introduction and breakdown of the concept of network slicing, as well as its potential benefits to a world connected and powered by 5G communications. 
One size doesn't fit all
Telecommunications networks are the backbone of the modern world, powering significant growth and digitalisation across industries ranging from manufacturing to entertainment and the supply chain. 
However, because the modern world is a data-driven one, there are numerous different ways that an even more numerous amount of enterprises and organisations need to make use of telecom networks. As a result, this diversity results in sub-optimal use of mobile networks, according to a . 
Some organisations may require ultra-reliable stable services, whereas others may need blistering speeds. As the potential applications for 5G become more powerful and diverse, the issue is compounded, as telecom networks face increasingly diverse demands from their users.
One solution is to build an array of discrete networks, each suited to performing a particular range of functions effectively in a tailor-made way. However, building multiple instances of redundant infrastructure is a costly and inefficient process. 
Slice up the network
This is where network slicing comes in. Using software-defined virtualisation tools, telecom operators can "slice" up their network, effectively creating multiple instances across a shared physical infrastructure. 
The concept is similar to that of virtual machines in data centres, which can effectively operate several servers on a single piece of physical equipment, adjusting the distribution of computing power in accordance with shifting demand. 
The GSMA's report summarises as, "the embodiment of the concept of running multiple logical networks as virtually independent business operations on a common physical infrastructure in an efficient and economical way," adding that the practice represents a radical paradigm shift compared to the one-size-fits-all approach adopted across previous network generations. 
As an example of network slicing in action, let's take a look at a recent announcement from Nokia. In October, the Finnish communications and technology company announced the launch of its highly (well, they used the word "extreme" which feels like a bit much) automated network slicing solution for mobile operators. 
The solution, to Nokia, consists of radio, transport and core domain controllers and assurance tools. These controllers allow network operators to manage the number of slices in their networks in real time - distributing and redistributing bandwidth as needed. Operators can reportedly create different customer policies and group profiles for slices with different network performance, quality, routing and security capabilities. This enables them to provide new slicing services for small, medium or large enterprises, private wireless, Internet of Things, fixed wireless access, content and applications.
Both Nokia and Swedish telecom technology firm Ericsson have been champions of the technology for almost half a decade now, with completing a network slicing proof of concept trial back in 2016. 
Today, Ericsson remains a of using network slicing to increase the potential of 5G networks. According to a company spokesperson, "Network slicing enables the most economical model to provide service differentiation and meeting end user SLAs. The overall opportunity with network slicing is that it opens up new types of service offerings and supports different enterprise business models in a flexible way with a high service deployment velocity. It is an enabler to generate more revenues for the service provider, but at lower costs than with alternative solutions, and at maintained or improved network robustness."