The UK's 'Alt-Nets' are reshaping the future of fibre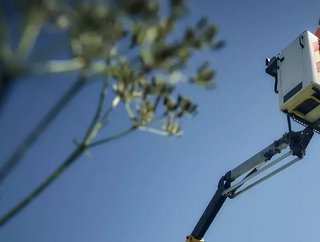 Digital infrastructure challengers are investing billions into the fight against BT Openreach and Virgin Media. 
The UK's communications infrastructure is in the midst of a radical upheaval. The British government, along with the country's biggest telecom carriers like BT Openreach and Virgin Media, are in the process of a generational upgrade. 
OfCom, the government's digital watchdog, is currently coordinating the nationwide upgrade from copper wires to full fibre optical cabling. It's a mammoth undertaking that aims to replace the sprawling network of copper wires that have formed the backbone of the UK's communications network since 1911. OfCom, along with the UK's major carriers, have set a timeline of just four years to upgrade the country's entire copper cable network to full fibre, aiming for completion by 2025, with the end-goal of achieving "gigabit-capable connectivity" across the country. 
The UK's leading carriers, as well as the government, have invested vast sums of money into the project. BT Openreach alone committed £15bn to the full fibre rollout last year, as part of its initiative to bring full fibre infrastructure to 20mn premises throughout the UK by the mid-to-late 2020s - something the company claims will deliver "significant economic, social and environmental benefits for rural and urban communities." 
However, it's not just the UK's biggest infrastructure companies looking to get in on the action. Over the past two years, a whole host of smaller challenger firms have sought to enter the already crowded market. 
Companies like BAI Communications, which is currently repurposing a string of disused London Underground tunnels to host fibre optic cables, CityFibre, Hyperoptic, Gigaclear and Community Fibre are part of a wave of upstart telecom infrastructure firms looking to take a bite out of BT Openreach. 
They're new, agile, and well-funded, with capital investment from some of the world's largest funds, including Macquarie, Oaktree Capital Management, and private investors like Russian billionaire Mikhail Fridman.   
The question remains, however, whether lavish investment can translate into a business model that can compete with incumbents like BT and Virgin. So far, some of the UK's alt-nets are off to a flying start. 
BAI Communications came to an agreement with the Mayor of London to deliver high speed mobile coverage throughout the London Underground, with work now underway across the Tube network, with first stations – including Oxford Circus, Tottenham Court Road, Euston, Bank and Camden Town – going live by the end of 2022. London's Tube station network will then be connected to buildings and street assets like street lighting and bus stops. 
Sadiq Khan, the Mayor of London commented in June that "I promised Londoners that if they re-elected me for a second term as Mayor I would deliver 4G throughout the Tube network. It's already up and running on the eastern half of the Jubilee line and I'm delighted to announce today that I am fulfilling that commitment and full internet access will be available across the Tube, with key central London stations such as Oxford Circus and Euston set to benefit before the end of next year."
CityFibre, which is based in London but has managed to sell its services across the UK, from Norwich to Bradford, reportedly plans for its fibre network to touch 8mn premises across the UK in the very near future. 
"By 2025, our world-class digital infrastructure will be within reach of nearly a third of the UK market, connecting homes, businesses, schools and hospitals, and supporting 5G mobile networks. This is clear proof of the benefits of digital infrastructure competition," said Greg Mesch, CEO at CityFibre. 
This increased competition has been hailed as having a highly positive impact on the market by the UK's Digital Secretary, Oliver Dowden, who has said that the increased presence of these alt-nets "shows how the government's pro-competition policies are speeding up the delivery of gigabit broadband and helping the telecoms market thrive." 
However, Olaf Swantee, former CEO at EE, has warned against the hype bubble he sees growing around this new generation of fibre network company. "Some alt-nets just have PowerPoint presentations and no teams on the ground but have received backing. They have opened the street [ducts] and had a look but they haven't got a [planning] permit yet," he said in an interview with the Financial Times earlier this week. 
Steffen Leiwesmeier, head of digital infrastructure financing at Hamburg Commercial Bank, and a long time investor in alt-nets, also cautioned potential investors against looking before they leap, telling the Financial Times that "The number of alt-nets is exploding. There are so many investors with too much money that have to spend it somewhere. It's a huge problem." 
In much the same way as the UK's banking industry exploded over the past five years with a rash of digital-first challenger banks looking to take the fight to incumbents like Barclays and Lloyds, the results of the alt-net boom are likely to be mixed. Some upstarts will see a huge surge in investment and hype that solidifies into a genuine market-tested offering; some will prove to be a flash in the pan - a demonstration of the fact that a sexy pitch deck does not a successful investment make. 
And, in all probability, it will have next to no discernible impact on the consumer experience. I've banked with Lloyds for more than a decade now and, more than three years after challenger banks like Staring and Revolut (both of which I also now bank with) changed the game with innovative, intuitive, and feature-rich app-based experiences, the Lloyds bank mobile app is still a bloated pile of steaming garbage that crashes on a weekly basis. It's an anecdotal example, sure, but I'm not holding my breath for Virgin or BT to get its act together sufficiently that my mates and I don't have to cancel our Dungeons & Dragons game roughly once a month because someone's internet has gone and died a death.