UK at risk of missing out on benefits of gigabit broadband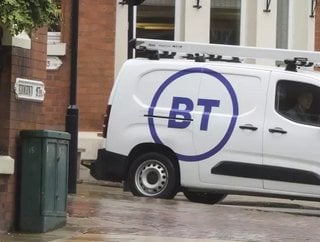 The UK government, Ofcom, and broadband providers aren't doing enough to help consumers take advantage of full-fiber gigabit broadband connections.
The UK is currently in the midst of rolling out the next generation of broadband, which is capable of consistently hitting speeds of one gigabit per second or higher. 
However, according to a new report from the Gigabit Take-up Advisory Group, led by consumer comparison website Which?, the UK government, Ofcom, and the country's broadband providers need to be doing more to make the public aware of the technology. 
Without further action, the report warns, UK consumers are at risk of missing out on the economic benefits of gigabit broadband, which could put a potential stumbling block in front of the government's ambitions to hit at least 85% gigabit capacity broadband coverage across the UK by 2025. 
Six out of 10 UK consumers aren't "actually aware of gigabit-capable broadband," according to the report, despite the fact that "Access to a fast and reliable broadband connection has become a vital part of everyday life for consumers and businesses, and the roll-out of gigabit-capable broadband should ensure the UK's infrastructure can continue to meet the demand for years to come.
Phil Sorsky, a Senior Vice President at CommScope, told Mobile Magazine on Thursday that "It is concerning to hear that the Government gigabit broadband target could be missed due to a lack of awareness amongst consumers and small businesses." 
He added: "We collectively depend on speedy and reliable broadband as a key part of our everyday lives and we should all strive for the best possible service as technologies in this space continue to develop." 
While consumer awareness may be lacking in the UK's broadband sector, capital investment certainly isn't. In March, major network operator BT announced plans for a £12bn full fibre rollout across the UK. As a result, BT Openreach will build FTTP to 20mn premises by the mid-to-late-2020s. According to BT Openreach boss, Philip Jansen, more than 4.5mn premises have already been connected to BT's fibre network.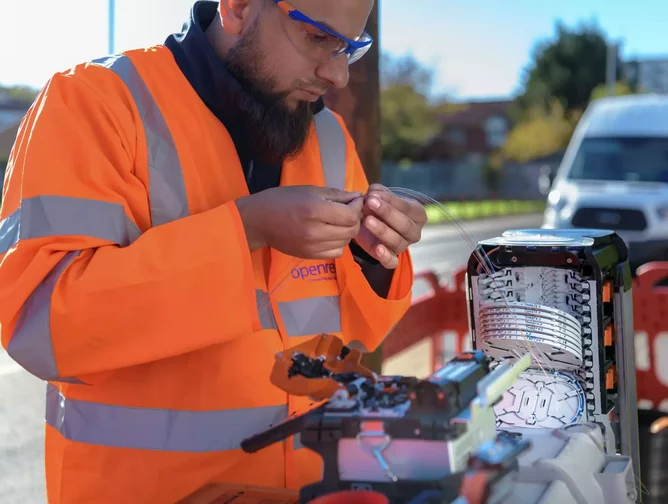 Nevertheless, the UK's digital divide between households that have access to even basic connectivity and those that do not, still remains a drag on the nation's continued infrastructure development. In April, Ofcom, the government's telecommunications and digital infrastructure watchdog, found that 6% of UK homes still don't have internet access, leaving 1.5mn people on the wrong side of the digital gulf - a factor which was also recently found to disproportionately affect communities in the North of England, Scotland and the North of Ireland. 
"Broadband connectivity plays a key role as an enabler of economic growth and prosperity across communities and can ultimately be the difference between success and failure, particularly for smaller businesses looking to reach global audiences," added Sorsky. 
The government's plan to target expanded fibre coverage in the next few years could go a long way towards addressing these issues. The government has already contributed £5bn worth of subsidies to spur on the private sector's efforts. As a result, gigabit-capable broadband is already becoming increasingly available in the UK, with about 37% of properties now having access. But Which?'s report warns that several factors, including "confusing terminology" used in marketing, could continue to stunt adoption if steps aren't taken to remedy the issue. 
Sorsky also notes that both business owners and consumers "have a vested interest in securing access to the best standards of connectivity", adding that gigabit broadband represents potentially huge benefits to the country's economy and quality of life as a whole. "As we continue to upgrade our networks, it is imperative that communities understand the benefits of fast connectivity and eventually secure access to the appropriate standard of broadband that will enrich their lives in the years ahead," he says.