Telstra hires youngest independent director to date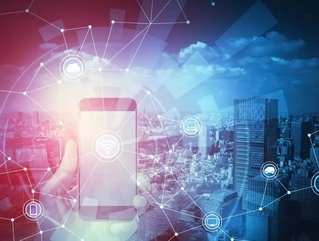 Bridget Loudon, founder of Expert360, is the youngest director to be appointed by an ASX top 200 company...
Telstra, the Australian telecommunications giant has recently appointed Bridget Loudon as one of their new directors. The 32 year old is 23 years younger than her predecessor, Craig Dunn and decades younger than the majority of ASX company directors. 
Bridget Loudon is the founder and CEO of Expert360, an employment marketplace for skilled non-permanent professionals, and now the youngest director to sit on Telstra's board of directors. 
She stated that she was not actively involved in looking for a directorship position with any company, but rather that Telstra had approached her more than a year ago. The newly appointed director will also continue to fulfill her commitment to her own company, stating that: 
"I'm humbled to be part of their journey and ambition. [But], I remain fully committed to Expert360 as the company's CEO and founder and will ensure that this new appointment, which is supported by the Expert360 board, will not in any way negatively impact my current role. My continuing dedication and commitment to Expert360 is also recognised and supported by the Telstra board."
Telstra chairman, John Mullen recently said that "Bridget understands and is a leader in how organisations transform themselves to capture the opportunities presented by developments in technology," and that "Her passion for solving customer problems and entrepreneurial thinking is also evident and critical for Telstra in today's environment."
Bridget Loudon joins Telstra at a poignant moment as the company sees a deduction in approximately $1 billion in payments every year after the NBN decides to switch off copper connections. It is believed that these payments will stop by June 2024, meaning the company must prepare and plan ahead now. 
The company has already planned to take customers off of the NBN due to its new 5G mobile networks and John Mullen has already stated that he believes up to 30% of the market could potentially abandon fixed line connections. 
Ms Loudon, who has always been an entrepreneur, selling her first business at 2, will effectively be a board member of Telstra as of Friday 14th August 2020 and she will also be able to stand for election at their AGM later in the year. 
Mr Mullen highlighted the companies delight in having Ms Loudon on board by stating that "I am delighted to have Bridget join the board – her youth and entrepreneurial start-up experience, in particular, will provide a fresh and unique perspective to ensure we are considering a range of views as we navigate Telstra though the next period."