T-Mobile and Sprint complete merger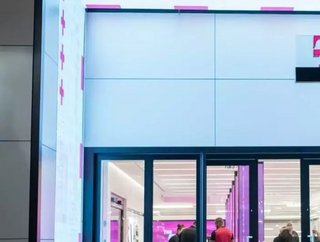 T-Mobile US Inc officially completed its merger with Sprint Corporation to create a supercharged Un-carrier that will deliver a transformative 5G networ...
The parent of the combined company is T-Mobile US, Inc., whose shares of common stock will continue to trade on the NASDAQ Global Select Market under the symbol "TMUS". The combined company will operate under the name T-Mobile.
The New T-Mobile's commitment to building the world's best broad and deep nationwide 5G network, which will bring lightning-fast speeds to urban areas and underserved rural communities alike, is more critical than ever, as reliable connectivity has become so important to Americans.
With 14 times more capacity in six years than standalone T-Mobile has today, the New T-Mobile network will be able to offer unmatched value to consumers, with better service at lower prices. The company will also continue to focus on its commitment to customers and being a force for good.
The enhanced scale and financial strength of the combined company will drive a planned investment of $40 billion into its network, business and more over the next three years. Synergies achieved from the integration have the potential to unlock massive scale and unleash at least $43 billion in value for shareholders.
The company also announced that with close of the merger, it has successfully completed its long-planned Chief Executive Officer transition from John Legere to Mike Sievert ahead of schedule. Effective immediately, 
The world's most transformative network
Strong, dependable network connectivity has never been more critical to customers or to the country. Now the New T-Mobile will focus on creating a much-needed transformational nationwide 5G network, driving innovation in the U.S. and bringing wireless access to people throughout the country. This quantum leap forward can only be achieved by using T-Mobile and Sprint's combined low-, mid- and high-spectrum bands — and only the New T-Mobile will have the resources to do it quickly.
The network will have 14 times more capacity in the next six years than T-Mobile alone has today, enabling the New T-Mobile to leapfrog the competition in network capability and experience.
Customers will have access to average 5G speeds up to eight times faster than current LTE in just a few years and 15 times faster over the next six years.
Within six years, the New T-Mobile will provide 5G to 99% of the U.S. population and average 5G speeds in excess of 100 Mbps to 90% of the U.S. population.
New T-Mobile's business plan is built on covering 90% of rural Americans with average 5G speeds of 50 Mbps, up to two times faster than broadband on average. 
Better products at lower prices
With 14 times more total capacity in the next six years than T-Mobile has today, customers won't have to choose between great service or low prices — they'll get both.
The New T-Mobile will offer free access to 5G and the best rate plans at low prices, now and in the future, so all customers can reap the benefits of a supercharged Un-Carrier network at a great value. And the New T-Mobile has committed to delivering the same or better rate plans for three years, which includes access to 5G, including for prepaid and Lifeline customers.
Backed by that additional capacity, the New T-Mobile is also taking the fight beyond wireless. By offering an alternative to in-home broadband, the Un-carrier will provide much-needed competition in-home internet to Big Cable, at a time when just under half of the country's households have only one or zero options for high-speed broadband.
The New T-Mobile's wireless in-home broadband service will overcome the obstacles to extending traditional wireline access by blanketing high-capacity coverage over previously difficult to serve areas. Its network will deliver 100+ Mbps speeds for wireless broadband to 90% of the population and offer in-home service to millions of the country's households in the next six years.
A brand customers love
New T-Mobile will capitalize on the winning formula it built and double down on what customers love about the brand. It will also continue to be a force for good, pledging not only to be a bigger company but also a better company.
New T-Mobile customers should expect everything the Un-carrier has ALWAYS stood for: treating customers right, shaking up the status quo and being a force for good. The company will use its network to lift up communities nationwide and bring the benefits of 5G to as many Americans as possible, and it will continue supporting the programs and causes that matter most to employees and the communities they serve.
It began with the T-Mobile Connect plan. To address America's urgent needs around COVID-19, T-Mobile fast-tracked its groundbreaking, lowest-priced plan EVER, launched on March 23.
Other initiatives to bring the New T-Mobile's newly expanded network capabilities to the customers and communities that can benefit most will launch soon, including the Connecting Heroes Initiative to offer FREE unlimited talk, text and smartphone data to ALL first responders at ALL public and nonprofit state and local fire, police and EMS agencies Project 10Million, delivering free internet access and hardware to 10 million households over the next five years.
New T-Mobile customers will also receive industry-leading customer care, and all post-paid customers will have access to T-Mobile's award-winning Team of Experts (TEX) model as it expands into every current and planned customer experience center.