The retirement of 3G marks a turning point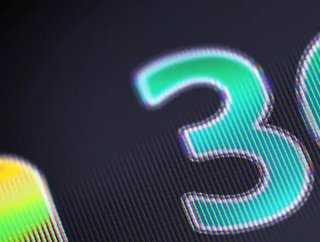 Dr Paul Carter, CEO of Global Wireless Solutions, looks at the end of the 3G era and what it means for the 5G world to come.
BT, owner of mobile operator EE, recently announced that it would fully retire its 3G network by 2023, looking to upgrade its airwaves to 5G with the aim of achieving nationwide coverage by 2028. Vodafone has also announced it will follow suit, retiring its 3G network in two to three years.
This news was met with a mixed response from the telecoms community. On the one hand, it was argued that many consumers would be left behind, forced to replace their mobile phones and other devices with next generation technology.
This will likely come at a greater cost and require those more rural areas of the UK that only have a 3G connection, to be upgraded. On the other, some pointed out that 3G technology is now outdated  and with billions invested in 4G and 5G networks, taking tangible steps to retire old networks and free up spectrum should be welcomed at this stage.
The concern that some will lose out from the retirement of 3G is a real one: while less than 3% of data and 25% of voice traffic was carried on EE's 3G network in March, those devices that continue to support 3G tend to be lower cost. The exact demographics of 3G device owners is not completely clear, but some hesitation should be shown before turning off the devices of those who are likely less able to afford to replace them.
Then come those devices with embedded 3G capabilities, such as home alarm systems, cars with in-built navigation and even some Kindle devices. The fact many of these devices may be rendered useless should be carefully considered.
Finally, it remains unclear what will happen in those areas where the only available network signal is currently 3G. These areas might be dwindling significantly, but a plan to progress more advanced network technology in these areas, and other rural not-spots, should be set out before the final retirement takes place. 
So how positive is this move by BT and Vodafone? One would hope that, by 2023, we'll have made some progress in terms of upgrading areas currently lacking 4G or 5G connections, as well as enabling those remaining consumers with 3G handsets to upgrade without any undue hardship. Long term, the path to widespread 5G and the next generation features and services that it enables should be prioritised. There are two reasons to take this view.
Firstly, we should not forget the transitional benefits that 5G will enable; freeing up spectrum by retiring 3G is just the next step in the process.
Once widespread, 5G promises to integrate itself into people's lives in an even more profound way than previous generations of network technology. Just remember what became possible as networks moved from 2G to 3G and then from 3G to 4G.
The leap in network capabilities and what a user can do likely multiplies by an additional factor each time a new wireless generation is introduced. The multiplying factor in moving from 4G to 5G has the potential to be the most significant yet.
Looking back at the rise of smartphones, tablets, multimedia messaging, voice and video calling apps, secure online transactions, video streaming and more, it's important to remember that these tasks were not only unachievable with the older network generations, but they most likely were not even considered.
Additionally, we have all come to rely on our 4G wireless networks for many activities in our daily lives, and 5G promises to integrate itself into our world in an even more profound way. For example, one of the most profound area of changes, at least in comparison to 4G, is sure to involve IoT in which 5G-enabled technology promises to deliver reliable, secure and interrupted network to a massive number of devices. This could unlock technology in areas ranging from smart manufacturing to entertainment, changing our relationship with the devices that we are already accustomed to using. 
This leads on to the second reason why embracing 3G's retirement is so important: we all need to move forward to get the most out of 5G technology.
This might seem a crude point to make given the real concern that some could be left behind by this change. However, it needs to be understood that the presence of fractured technology, whether it's 3G, 4G, 5G in its non-standalone form (NSA), or Standalone 5G, makes it harder for businesses and consumers to benefit from improved connectivity.
Our continued devotion of resources to 3G, whether its spectrum or hardware, makes it harder for 5G to become truly widespread.
In order to level up both those with poor connectivity in our current system, and to improve the uses of the transitional technology we have invested so much in, we must push forward and embrace 5G, rather than remain committed to a dated technology that continues to hold us back.
The switch from 3G to more modern technologies will have to happen, and though we cannot ignore the potential issues this may cause, embracing our 5G future will benefit both businesses and consumers.