Open telecom data critical in race for superfast broadband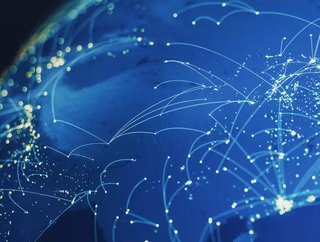 Christian Wirth, General Manager, Europe & Asia at IQGeo, explores why companies must prioritise open and decentralised telecoms data.
Fibre and 5G are crucial to recharging the post-COVID economy. Just as 4G powered the app economy and boosted GDP by 27%, 5G has the power to turbocharge the economy even further and provide an economic uplift of $1.3trn.
Described as "Christmas for the machines", it will form the superglue of the Internet of Things' (IoT), connecting together everything from energy grids to assembly lines and creating a next generation of real-time machine-to-machine internet traffic.  
The attendant value chain alone could help provide some 22.8 million jobs and $3.8 trillion in economic output by 2035. Yet US superfast broadband coverage is currently patchy. 14% of all US children aged between 3-18 are without home internet access and over a third of those in rural areas are denied access to quality broadband.
Coverage across Europe is similarly inconsistent and lagging far behind competitors such as Asia.
The Biden administration recently put superfast broadband at the heart of its post-COVID economic rebuild plans and pledged $100bn of a $2trn infrastructure plan to improve broadband infrastructure, with the aim of providing high-speed broadband connectivity for all citizens by 2029. 
The European Commission has similarly adopted a 5G Action Plan. This puts fiber and 5G at the heart of efforts to rebuild anew in the wake of the pandemic.
However, the decentralised and fragmented nature of the broadband market and infrastructure makes it difficult to achieve consistent coverage across urban and rural areas. This requires faster rollout of fiber infrastructure and more collaboration and sharing of 'dark fiber' or spare capacity across organisations and sectors to maximise the use of fiber already in place.
It would also require smarter sharing of data on everything from community and business demographics to local weather conditions to help plan the most cost-effective ways to reach the widest market and accelerate construction timetables. Crucially, we must also find a commercially viable way for companies to deliver high-speed broadband to hard-to-reach rural communities.
The central challenge is that many telecom operators, altnet providers and other organisations are not efficiently capturing, integrating, or sharing their rich network data resources.
They are also struggling to integrate important data sources from inside and outside their organisation that could help plan new infrastructure.  This data holds clues to the fastest, most cost-effective routes to achieve wider coverage, maximise the reach of existing networks, predict, and prevent outages, target upgrades, and identify unused capacity that can be deployed or leased out to others. Valuable network and statistical data are not yet being collected, consolidated, or exploited on the scale needed to deliver on ambitious coverage targets.
Workflows for engineering and construction processes and important datasets such as as-builds and asset registries can be fragmented in different formats, proprietary apps, or paper maps.
Network data is often siloed and inaccessible to key stakeholders across the enterprise. Network data is rarely held in open, mobile-friendly formats which can accommodate a remote workforce or BYOD practices for contractors and thus excludes vital input from workers on the ground. 
It's not unusual for data to be inaccessible to other departments or incompatible with other data sources such as local meteorological, social, or economic data. Such cross-departmental and cross-sector data integration is essential to identify low-risk and cost-effective routes to new fiber or 5G deployments and drive a diverse market of telecom providers capable of collectively achieving wider coverage.
A diverse market of startup providers, Wireless Internet Service Providers (WISPs), and public and private organisations willing to share spare bandwidth would complement industry efforts to reach underserved areas that are otherwise commercially unviable.
For example, a large US university is using advanced mobile-friendly geospatial data that can be accessed and amended by field workers in real-time to plan the most cost-effective pathways to coverage across its satellite campuses and support their local communities by sharing unused fiber capacity.
This offers a microcosm of what could be achieved on a national scale if companies harnessed and exploited smart data to identify more cost-effective ways to extend coverage and seek out opportunities to lease out broadband capacity to others. Better capture and integration of internal geospatial network data could also enable more efficient cross-sector data integration. For example, satellite data on vegetation cover and remote settlements could be overlaid onto geospatial network information to plot the optimal mix of cables and 5G antennas to reach rural areas and avoid signal interference from foliage. 
As networks expand and grow more complex, having an accurate, live location-based view of existing assets will be increasingly vital to planning efficient new infrastructure investment. A precise overview of where existing networks serve nearby infrastructure can highlight gaps in provision and opportunities to reach lucrative new customers or critical services, avoid signal interference from manmade structures or harness rooftops to help signals reach wider areas.
Telecoms operators should digitalise and democratise their in-house network data to drive a smart planning revolution in superfast broadband. Capturing geospatial data from diverse sources both within a telecoms network and outside it will create more holistic infrastructure planning, help future-proof operations, and encourage closer collaboration across teams. It will also create more proactive and even predictive grid maintenance and lay a strong foundation for disaster resilience strategies.
To realise the vision of nationwide and global superfast broadband, the telecoms industry can learn from the wider Big Data revolution taking place across society.
This means embracing rich, real-time, decentralised telecoms data that fuels digital network twins with multi-layered geospatial information systems capable of charting a clear route to the future.