Nokia and NASA to build first cell network on the Moon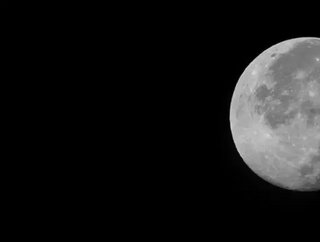 NASA has granted Nokia $14.1mn in order to support the development and deployment of the first cellular network on the lunar surface...
On Monday, that it has been selected as a lead partner by NASA. Together, the two organisations will develop and deploy the first ever cellular network on the surface of the Moon by the end of 2022. 
In past lunar missions, astronauts have utilised . According to experts, the establishment of a 4G LTE network on the Moon would give astronauts access to a more reliable network over a larger area - an essential innovation, given the scope of , which intends to establish a sustainable lunar colony by the end of the decade.   
, will reportedly build and deploy an ultra-compact, low-power, space-hardened, end-to-end LTE solution to support Project Artemis. 
, chief technology officer at Nokia and president of Nokia Bell Labs, commented: "Leveraging our rich and successful history in space technologies, from pioneering satellite communication to discovering the cosmic microwave background radiation produced by the Big Bang, we are now building the first ever cellular communications network on the Moon." 
The lunar network will be used by NASA's astronauts to provide mission critical communications capabilities for a range of data collection and transmission functions, as well as the remote control of lunar rovers, navigation across the lunar surface and the streaming of high-definition video back to the lunar command module. "Reliable, resilient and high-capacity communications networks will be key to supporting sustainable human presence on the lunar surface," Weldon added. 
Nokia's network will run on LTE technology which, according to the company, is well suited to operating in the harsh environment of the lunar surface, as well as having existing access to a large ecosystem of hardware and software component suppliers. 
As part of its development roadmap, Nokia is also partnering with US tech company to integrate its communications technology into the lunar lander. 
The project is part of NASA's Tipping Point initiative, which has distributed $370mn worth of contracts to the private sector for the development of technologies for the agency's space exploration goals. Of the $370mn total, Nokia is reportedly receiving $14.1mn for its cellular network development.