Mobile‌ ‌private‌ ‌networks:‌ ‌driving ‌business success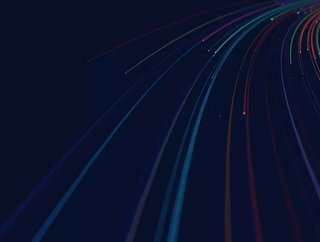 Marc Sauter, Head of IoT Product Management and Mobile Private Networks at Vodafone Business, analyses the potential for MPNs as an alternative to Wi-Fi
Today, more and more businesses rely on connectivity to achieve their objectives and enhance their customer experience. Whether they are looking to automate production or increase productivity, many organisations around the world face the need to upgrade their networks to more reliable, secure and high-performance ones to stay competitive. 
This is because technologies, like Wi-Fi or Local Area Network (LAN), don't always offer the reliability and flexibility businesses need to support their ongoing digital transformation. 
For instance, some organisations need the ability to frequently reconfigure production lines, a much less-agile process if machinery is connected using cables.
Many businesses also require reliability, consistency and often guaranteed low latency for their processes – particularly as more and more of these operations become automated. 
Finally, complex sites might have a multitude of business needs that one kind of network technology is simply not able to satisfy. For example, they might need low-power connectivity for their underground pumps but require extremely low latency for the robotic arms on their factory floor.
In these instances, organisations need an alternative that can consistently deliver the support and flexibility they need. And that's when mobile private networks (MPN) come to the fore. 
Mobile Private Networks
MPNs are a step above public networks, allowing businesses to not only enjoy consistently reliable connectivity but also futureproof themselves as they continue to digitalise.
MPNs deliver the same technology benefits as the public networks that connect our phones but they have the additional advantage of being able to be configured for specific applications. This means they can provide extra low latency (up to 10 milliseconds), and guaranteed performance, through a dedicated network exclusively available for specific business cases, for instance connecting robots in a factory.
They also provide a sophisticated level of security, as the business data do not need to leave the premises to get processed.
A game-changer
Even though the benefits of an MPN can often be associated with the network experience itself, the real advantages come from the convergence of different technologies MPNs allow a business to run.
There are virtually no limits to the possible applications that can be carried on an MPN, as the network is private and therefore exclusively dedicated to the business using it. 
And thanks to 5G, which allows the evolution from monitoring operation to controlling work in motion, mobile private networks open up a completely new set of applications businesses just couldn't have been otherwise able to tap into.
One of the reasons is these solutions, like Virtual Reality (VR) or Augmented Reality (AR) maintenance ones, require extremely low latency to work effectively. They also rely on the intersection of additional technologies that can be layered on as part of an MPN, like Mobile Edge Computing (MEC).
Another reason is 5G offers far greater capacity than 4G. This means it can simultaneously (and reliably) support thousands of Internet of Things (IoT) sensors and devices.
And in an MPN, IoT becomes a key operational asset, providing the platform for the digital solutions to be executed on the Edge or in the Cloud. 
IoT is also the backbone of "digital twin", a technology application that relies on data from sensors to reproduce a virtual model of a factory. This "twin factory" can mirror the physical one and allow for operations to be performed more efficiently and safely while reducing the complexity for the users.
Reimagining operations
From manufacturing plants and warehouses to ports, airports and mines, MPNs are already revolutionising the way businesses are run around the world.
But it's not just complex, highly automated, industrial sites that are benefitting from mobile private networks. Hospitals are also ideal environments for an MPN, as they rely on "work in motion" for efficiency and need to deal with the additional challenge of managing many different elements (like patients, doctors, supplies) with no margin for error. 
And MPNs in the healthcare sector don't just enhance efficiency for hospitals: they enable remote training and, thanks to 5G, will make remote surgeries possible in just a few years, something we have been actively trialling across the world with many of our partners.
Embracing the future
One of the less talked about aspects of mobile private networks is that the role of a technology communications company like us only starts when the network has been set up. 
As businesses depend more and more on digital services to achieve their operational results, they must collaborate with organisations that can offer them reliable, performative, support to run their business effectively. And this means being able to guarantee not only faultless operations but also, crucially, faultless resolution in case of issues.
Only by doing that they can optimise their use of technology today and future-proof their digital plans.