KDDI taps SpaceX's Starlink for rural cellular backhaul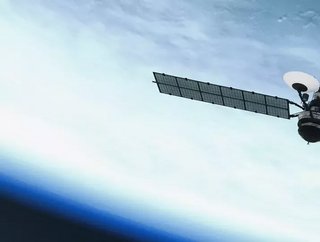 The Japanese telecom will use Starlink's satellite network to deliver "an urban mobile connectivity experience to its rural mobile customers".
Japanese telecom operator KDDI has announced plans to use SpaceX's Starlink as a key provider of network backhauling services as the Tokyo-based firm eyes space as the potential source of high-speed, low latency cellular service in the rural communities it serves. 
Announced on Monday, September 13, the deal will see KDDI use Starlink to deliver "high-speed, low-latency broadband internet to KDDI's 1,200 remote mobile towers as its network backhaul provider." To do this, the Japanese operator will employ Starlink's cellular backhaul to deliver broadband internet services to 1,200 KDDI remote mobile towers.
The goal, explained a KDDI spokesperson in a press release, is to make the company's network capable of offering "an urban mobile connectivity experience to its rural mobile customers" as early as 2022. 
As a subsidiary of aparthied profiteer and union-buster Elon Musk's SpaceX, Starlink is striving to set itself up as an alternative to traditional sources of broadband internet connectivity, instead delivering its services via a sprawling network (or constellation) of low earth orbit (LEO) satellites. 
Starlink's satellites orbit the Earth at an altitude of 550 km, over 65 times closer than traditional geostationary orbital satellite operators. As such, Starlink can achieve significantly lower latencies and higher transmission speeds for its end users.
As of August 2021, Starlink had launched more than 1,700 satellites into orbit so far and, according to the company's recent statement to the FCC, has  "over half a million orders/deposits globally," for its beta test program. 
The deal is relatively unique within the context of the Japanese telecommunications sector, despite KDDI "contributing to the development of satellite communications as a pioneer, including those for disaster recovery, for data links to vessels and aircrafts, and for international video transmission" since 1963. The company has reportedly obtained an experimental license by the Japanese Ministry of Internal Affairs and Communications to operate a ground station for Starlink service installed at KDDI's Yamaguchi Satellite Communication Center. 
The next phase, if service is to be offered as early as next year, KDDI explains, is to conduct a series of technology trials and demonstrations of the network to "evaluate its quality and performance."