High speed broadband's impact on UK house prices grows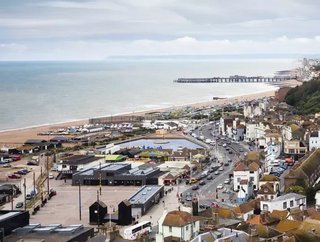 Due to the pandemic, local amenities like restaurants and schools are becoming less important to house hunters than a fast, stable broadband connection.
Access to a high-speed, reliable broadband connection is becoming just as important to home buyers as being close to a good school or pub was a decade ago. 
Over the past 18 months, the UK has weathered the storm of three lockdowns, each of which drove millions of people inside to watch Netflix, doom scroll through social media, and attend Zoom meetings while only dressed from the waist up. As the country tentatively begins to reopen, it's becoming increasingly apparent that the COVID-19 crisis may have had a lasting effect on our priorities when looking for somewhere new to live. 
Not only has the pandemic changed our minds about where we want to live - with rural housing markets like Cornwall, Devon and Dorset all seeing spikes in interest over the first half of this year - but a future in which remote and hybrid-remote workplaces are set to become more common is causing Brits to put more emphasis on internet access than ever before. 
"One of the most frequently asked questions we receive is related to the speed of the broadband," commented Julia Robotham, of Knight Frank's country department, in a recent interview with The Guardian. Bobotham added that "We have even seen a number of telecoms companies arrange to visit properties, prior to exchange, to discuss ways in which they can make working from home more effective." 
In February, the UK Government released the results of a survey which found that an increase in broadband speed could boost the value of a home by as much as £3,500. The impact, the report found, was considerably more noticeable when broadband speeds got a boost in areas where coverage has so-far been lacking. An Ofcom report from 2020 found that, across the UK, there remained almost 200,000 homes without access to what the government deems the minimum broadband capacity necessary to support a family's needs. 
These "forgotten homes" are among those being heavily targeted by the Government's 2019 commitment to achieve nationwide gigabit broadband by 2025 - which was watered down to a target of 85% coverage in the wake of the election.