Ericsson trials a truly 'mobile' network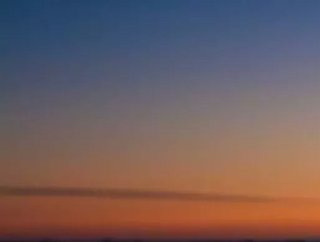 The Swedish tech firm has completed a proof-of-concept trial using drones as the platform for an end to end, truly 'mobile' cell network...
Maintaining cell coverage in remote areas, or when coverage is disrupted can be crucial. In the wake of a natural disaster, for example, lack of access to a mobile network can severely hinder rescue operations, and even be the difference between life and death. 
Swedish communication technology firm Ericsson may have a solution. The company that it has completed a proof-of-concept trial in which a temporary cell phone network was mounted on a drone. 
"The equipment for a cellular network doesn't have to be as big as a regular base station, which can be about the size of a refrigerator. A cellular network could be similar in size to a mobile phone and mounted on a drone to provide mobile coverage," said the company in a statement to the press.   
The proof-of-concept trial saw Ericsson scientists mount a 150 gram standalone cellular network - roughly the same size as a smartphone - on a drone, which then served as a platform to deliver this temporary connectivity solution to areas with little to no coverage. 
The ultra-lightweight network contains its own radio and packet core, which eliminates the need for connectivity to a backhaul and the internet, allowing it to function in near-complete isolation. 
In trials with flight times averaging 10-15 minutes, the drone network provided voice and video connectivity using commercially available hardware and software products. Daniel Guldbrand, portfolio manager for Ericsson's mission critical networks division noted that temporary coverage is essential for disaster relief and or in a forest where coverage is limited. He added that the solution could also be deployed on a land vehicle. 
Dr Henrik Sahlin, a manager at Ericsson Research added: "Imagine firefighters entering a car garage where the existing indoor network infrastructure is not available. Firemen can still communicate with each other thanks to the temporary coverage provided by the deployable network on a drone." 
Portable field network equipment - which is coming to be known as deployables - is gaining traction, as technology gets smaller and more reliable. 
Manuel Ruiz, Global Head of Mission Critical Networks, Ericsson, said: "We are in constant dialogue with communication service providers and their public sector users. Deployable solutions are a fervently discussed topic. We have shown that the use of drones can have great benefits."
He added that, "We're proud to demonstrate the prospects of a lightweight and fully isolated network that can provide reliable and secure communications for emergency response, disaster relief or public safety. This solution will be able to support advanced 5G use cases such as video streaming for real-time situational awareness."