Dell Technologies targets telecoms with new product line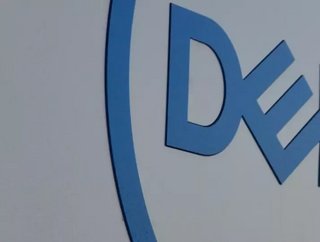 As operators contend with more geographically diverse, complex networks, Dell is hoping to capture valuable business in the 5G and OpenRAN space.
Dell Technologies has seen an opportunity in the 5G networking and OpenRan space which it hopes to capitalise upon with a new line of applications and services targeting telecom operators. 
Dell's new Bare Metal Orchestrator, as well as "new telecom solutions" developed in partnership with Mavenir and Wind River, and some maintenance offerings will, Dell hopes, allow it to capture its own slice of the rapidly growing 5G network orchestration space. These solutions, Dell hopes, will attract telecom operators looking to accelerate their open, cloud-native network deployments and create new revenue opportunities at the edge. 
Edge networking is an explosive trend, as MNOs shift more and more information away from their network cores in order to support an increasing number of applications - from 5G and automation to massive IoT deployments - as close to their users as possible. However, this means that operators are now building, operating, and maintaining much more geographically diverse, complex networks than ever before, which can present a serious challenge. 
"As server technology proliferates through increasingly open telecom networks, the industry sees an immediate and growing need for remote lifecycle management of a highly distributed compute fabric," said Dennis Hoffman, senior vice president and general manager, Dell Technologies Telecom Systems Business. 
Dell's first product, Bare Metal Orchestra, is designed to give "communication services providers an easier way to deploy and manage open network infrastructure while saving costs and time, allowing them to focus on delivering new and differentiated services to their customers."
The software reportedly offers telecom operators "the breadth and scale to automate the deployment and management of hundreds of thousands of servers across geographic locations to support ORAN and 5G deployments." The solution can, according to Dell, eliminate "days or weeks of configuration and provisioning to bring network hardware into a workload-ready state." In time, the company says, this will also draw down costs associated with maintenance and reduce errors in the network orchestration. 
"As we prepare for the future of 5G mobility and edge, we at T-Mobile have been closely collaborating with Dell Technologies to develop a product that allows engineers to drastically reduce the time spent managing thousands of servers across hundreds of sites," said Quaid Campbell, director, network engineering cloud services, T-Mobile. "Solutions like Bare Metal Orchestrator allow us to focus on building out new strategic services, automating server provisioning and management tasks to software systems instead of engineers."