Commsworld completes £10m UK-wide Optical Core Network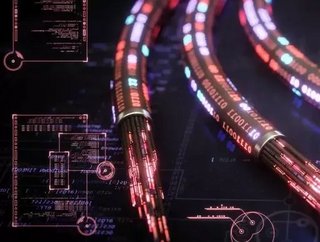 Commsworld has become the largest independent network provider in the United Kingdom after the completion of its £10m UK-wide Optical Core Network...
With access to fast and reliable connectivity services quickly becoming a basic human right, the company, headquartered in Edinburgh, UK, has invested more than £10 million in its recently completed nationwide network. The company made history as its last Point of Presence (PoP) was enabled in Huddersfield. 
All of this means that the company is no longer just the telecoms disruptor it once was, they now operate the biggest independent DWDM network nationally, which has led them to becoming another entrant into the high-capacity backhaul market. 
Not only has this been historically changing for the company itself, but it also represents a huge success for Charlie Boisseau, CTO, who has been behind the network development since day one. He recently said that, "Adding this final PoP to our national ring marks the culmination of over a year of hard work, and is a landmark moment for Commsworld. We can now offer our unique, more innovative approach to complex connectivity to any organisations that want it."
The new £10 million Optical Core Network has been built on over 2,000 kilometres of Dark Fibre, leased long-term from Zayo (MAnchester and Leeds to Edinburgh and Glasgow) and CityFibre (London and Bristol to Manchester and Leeds). 
This has allowed the company to keep full control of the network while being able to deliver scalable bandwidth with a low latency to all of its customers across the country.
Commsworld is already extending its footprint through its metro networks in Edinburg, Glasgow, the Scottish Borders, London and Newcastle. They plan on using Openreach's DFX product to extend into the north of Scotland and the south of Wales. 
As well as their Optical Core Network, Commsworld is developing their own product to extend wavelength services using third party fibre tails. Mr Boisseau stated that "It has been one of our main objectives to operate our own true, cohesive, end-to-end optical network. We have now achieved it." This new product will allow the company to distribute and deliver up to 200Gb/s of connectivity anywhere within 80km of their PoPs. 
Ricky Nicol, CEO, believes that the company is ready to bring its services and benefits to the whole of the country after the completion of its Optical Core Network, "For a company like Commsworld to have built this optical network a tremendous achievement. This makes us unique and means we can provide a more local service than many of our rivals."