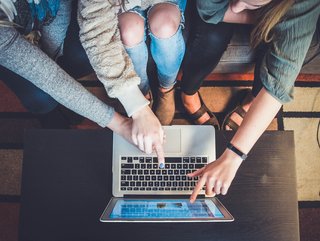 Here are 10 fantastic YouTube channels that provide the latest information concerning the mobile industry
As YouTube continues to be a highly-used and accessible video site for technology, Mobile Magazine considers some of the best channels for telcos
We at Mobile Magazine strive to provide the latest news relating to the mobile technology industry. Our very own YouTube channel showcases the next generation of communication technology, as well as sharing interviews and engaging clips from mobile and tech events.
It is no secret that YouTube and alternative sites are growing in popularity for a source of information, as well as entertainment. Last year, British broadcasting regulator Ofcom reported that social media is starting to overtake traditional channels for news, especially among teenagers. This is particularly prevalent when considering technology, as individuals and companies are able to instantly share the latest developments and events taking place in the sector.
With this in mind, here are 10 more fantastic YouTube channels that provide the latest information concerning the mobile industry.
10: CTIA Everything Wireless
3.74K subscribers
This is a smaller YouTube channel that provides plenty of tech information for the company that it represents. CTIA works with the US wireless communications industry and the companies throughout the mobile "ecosystem" and ultimately their goal is to get people to be better connected.
Video content consists of clips from tech events such as MWC Las Vegas and hearing from those within the industry discuss the expansion of 5G networks. More recent videos include a new Wireless Spotlight series that features interviews with CEOs and managers of companies such as Intel and UScellular.
9: TelecomTV
10.4K subscribers
TelecomTV is a multimedia information resource for the communications networking industry. It delivers insight into key tech developments that are shaping the future of the telecoms, as well as the digital connectivity industry.
The channel's videos adopt a news-style format, with speakers discussing current events in the tech world. There is a diverse range of video styles, with shorter interview pieces as well as lengthier virtual discussions. 5G, edge innovation and telcos are the main subjects of discussion and each video has a very accessible tone despite its specialised subject matters.
8: Tech Life Channel
20.4K subscribers
Tech Life Channel creates multiple short announcement videos daily concerning all content that is technology related. Some of the vastly different topics discussed are wireless networks, speed tests and mobile phone devices, to name a few. For the most part, the channel focuses on announcements from big telecom companies such as AT&T, Verizon and T-Mobile.
Discussed are network updates and partnerships, with viewers relying on the latest tech news updates from the channel. Whilst Tech Life Channel perhaps veers more towards personal opinion, it is still informative and keeps viewers interested and in the loop.
7: Bloomberg Technology
520K subscribers
The official YouTube channel for Bloomberg, Bloomberg Technology provides original series and mini-documentaries on ground-breaking technology. Most recently, their video content has consisted of profiles on tech innovators and more long-form content where live conversations with experts are taking place. In addition, they utilise Bloomberg TV to provide breaking news.
Bloomberg Technology posts multiple videos per day, with both short and long-form content. Recent topics of discussion include different uses of Artificial Intelligence, the increased threat of cyber attacks and their Bloomberg Technology full-length shows.
6: LinusTechTips
15.4M subscribers
Boasting nearly 7 billion views on YouTube, LinusTechTips consists of a passionate team of so-called "professionally curious" experts in consumer technology. In making consistent and accessible tech-related content, they aim to both educate and entertain their viewers.
The majority of the channel's content is fun and uplifting in tone and provides daily honest reviews on primarily new phone and computer models, attracting millions of views. In using engaging visual images of graphs, talking about the products themselves versus their affordability, with animated graphics, it is no surprise that they have attracted such a large audience.
5: TechLinked
1.84M subscribers
Also under the Linus Media Group and delivering thrice-weekly videos on the latest tech news and gaming culture is TechLinked. Created with some of the same personalities as LinusTechTips, their video content consists more of news-related content as well as considering future developments.
More opinionated and yet still incredibly informative, the channel provides updates on some large tech brands like Windows, Apple and Nintendo. They comment on current tech events in conjunction with these companies, as well as new developments like AI and ChatGPT.
4: CNET
3.62M subscribers
Much like some of the previous entries, CNET offers the latest tech news, product reviews and price comparisons for recent releases. They present informative reviews on new tech developments such as VR, AI and new Apple and Samsung features, helping their audience decide what to purchase.
Each video adopts a news-style format, yet still maintains accessibility with the humour of each presenter shining through in their explanations. Their viewers also remain consistently engaged, with the comments section becoming a space to share opinions and ideas concerning these new products and ideas.
3: Jon Rettinger
1.61M subscribers
Founder of technology news website TechnoBuffalo (now acquired by Mobile Nation), Jon Rettinger now runs his own YouTube channel designed to provide tech-related content for all things electronic. He so-describes his channel as an "open forum" and encourages his viewers to speak their mind on the products that he discusses.
Rettinger's content ranges from the latest iPhone and other electronic device reviews, to commentaries and the most recent news on electric vehicles and artificial intelligence. He often publishes a new video weekly and the quality is always very high.
2: Android Authority
3.31M subscribers
Android Authority is the largest independent publication dedicated to the Android operating system. Their dedicated YouTube channel influences a global audience of more than 50 million technology enthusiasts and industry professionals. They pride themselves on providing a space for those with a love of mobile technology and delivering great fun video content.
They provide weekly video content with their tech experts discussing the latest developments to Android devices, including Samsung phones, recommending the best products with well-informed advice that their viewers may be considering purchasing. The channel also provides snappy Top 5 videos and other list-style content in a visual format. They also have video coverage of CES 2023 that showcases the best tech, thereby continuing to keep their content both fun and fresh.
1: Marques Brownlee
16.8M subscribers
One of the most popular and well-received tech YouTube channels is that belonging to Marques Brownlee, who is very well-known for his very insightful tech video content. He has been so-described as "the best technology reviewer on the planet" and has done very well to ensure that his videos are both informative and accessible for a wide audience.
He uploads very regular tech-related content that either showcases current tech products, or discusses latest technological developments like AI or the latest mobile phone models. His video style successfully blends facts and information with honest and insightful commentary that successfully engages his viewers.
As of April 2023, he has about 19.4 million subscribers across all channels and 3.61 billion total video views.