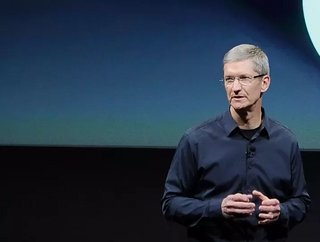 Meet the innovators, business strategists and tech visionaries leading the world's largest smartphone brands.
The global smartphone industry is undergoing a pivotal moment as sales begin to rebound in the wake of the pandemic, and the worldwide 5G rollout continues to take shape. In Q1 of 2021, global smartphone shipment revenues passed the $100bn mark for the first time in a record-breaking resurgence of the industry, with global shipments growing by 20% year-on-year. 
This month, Mobile Magazine is bringing you its list of the top 10 executives at the head of the world's biggest smartphone brands. Meet the innovators, seasoned veterans, and digital pioneers at the helm during one of the most interesting moments in the industry's history.
10: George Zhao
When Huawei sold off its budget sub-brand, Honor, last year, it was announced that George Zhao would remain as its CEO. He would keep making the same phones. He would do a good, unremarkable job. At least, that's what people expected to happen. A farewell party for the company was held. Ren Zhengfei made a speech and, for a couple of months, it looked as though Honor would keep on quietly making budget phones for its new owners.
Zhou, however, has a very different plan for his company. In March, he announced that Honor is working on a new premium handset that will aim to surpass Huawei's own premium phones. Given room to grow, it seems as though Zhao has big plans for Honor.
Title: CEO, Honor
Nationality: China
Appointed: 2013
09: Sundar Pichai
As the CEO of Alphabet, Inc, Sundar Pichai has to wear a lot of hats, from cloud entrepreneur to sustainability advocate. However, he also has a hand on the wheel of Google's Pixel phone division. Pichai was born in Chennai, India, and has a background in materials engineering, as well as management consulting at McKinsey & Company.
In the wake of the COVID-19 crisis, Pichai has been a vocal advocate of using the technological advances made during the pandemic to create a more inclusive digital economy. At the Singapore FinTech Festival in December, Pichai said that, "Our goal for the post-Covid world is to ensure the benefits of technology can be shared, as widely and equitably as possible. If we can do that, 2020 will be remembered not as the end of the world, but the beginning of a world that works better for everyone."
Title: CEO, Alphabet, Inc.
Nationality: India
Appointed: 2015
08: Cher Wang
As the co-founder and Chair of Taiwanese chipmakers HTC Corp and VIA Technologies, Cher Wang is one of the most successful women in tech today. The company she helped found has been having a rough couple of years and, when Yves Maitre (an ex-Orange exec who stepped in to run the company for several years in Wang's place) resigned due to COVID-19 related travel restrictions last September, Wang returned to steer HTC back to profitability.
Title: Co-Founder, Chair, HTC Corp
Nationality: Taiwan
Appointed: 2007
07: Madhav Sheth
Vice President and CEO of upstart Chinese smartphone sensation realme's Indian and European operations since 2019, Madhav Sheth is a relatively unique figure. Given a cramped office and a broad mandate to "make some ripples" in an already over-saturated market, Sheth took realme's Indian operations from nothing to the country's fastest-growing lifestyle brand in a matter of months.
"Becoming the No.1 brand on Flipkart too is a testimony to the fact that we have made our mark in a small time-frame, becoming one of the most preferred mobile phone brands for its performance, design, and quality," he said in a recent interview.
Title: Vice President, CEO, realme India & Europe
Nationality: India
Appointed: 2019
06: Ren Zhengfei
Born in the waning years of WW2 to two school teachers in the remote Chinese province of Guizhou Province, Ren Zhengfei grew up to have an illustrious career in the Engineering Corps of the Chinese military. When the corps was disbanded in 1983, Zhengfei worked briefly for the Shenzhen South Sea Oil Corporation, before growing "dissatisfied" with the work and founding Huawei in 1987. Over the subsequent decades, he built Huawei into one of the world's pre-eminent phone brands.
Title: Director, CEO, Huawei
Nationality: China
Appointed: 1987
05: Shen Wei
One of BBK Electronics' wildly successful smartphone brands was founded back in 2009 by Shen Wei, who stepped down from the CEO position at BBK to lead the spin-off comprising the company's communications division, Vivo. Wei is a multi-decade veteran of the smartphone industry, and has forged an ironclad business and design philosophy in the process: "Vivo focuses on creating products that combine beautiful design, professional acoustic fidelity as well as extreme video display in order to create a joyful experience for the young and trendy."
Title: Founder, CEO, Vivo
Nationality: China
Appointed: 2009
04: Tony Chen
Oppo's CEO, Tony Chen, has been the guiding force behind the BBK Electronics subsidiary's meteoric rise to become one of the leading lights of China's smartphone industry. He helped found the company back in 2004, and has since turned it into the country's fastest-growing smartphone brand.
His unique vision for the design of Oppo phones emphasises sleek, simple designs and user-friendliness. In his new year's address to Oppo's shareholders, Chen elaborated that, "The essence of good design in a market-leading smartphone lies not in our love of technical specifications but in our respect for people and our love of what they wish to achieve in their lives through our smartphones."
Title: Founder, CEO, Oppo
Nationality: China
Appointed: 2004
03: Lei Jun
As co-founder and CEO of Xiaomi, Lei Jun has overseen one of the most successful startups in history, taking the Chinese smartphone brand from an industry upstart in 2010 to a $4.72bn initial public offering in 2018. At that point, Xiaomi held a modest 8% share of the global smartphone market. Today, Lei Jun's company is close to doubling that figure, as well as pouring billions of dollars into new markets like electric cars, augmented reality, and SoCs.
Prior to founding Xiaomi, Lei Jun received a BA in computer science from Wuhan University (which he completed in just two years), became the CEO of Chinese tech firm Kingsoft in 1992, and founded an online bookstore called Joyo.com, which he later sold to Amazon for $75mn. He is a prolific angel investor and father of two.
Title: Co-Founder, Chairman, CEO, Xiaomi
Nationality: China
Appointed: 2010
02: Tim Cook
When Tim Cook stepped into the role of CEO at Apple in 2011, he had some decidedly oversized shoes to fill. Over the last 10 years, however, he has taken the Cupertino-based electronics brand from strength to strength, especially regarding Apple's entry into the 5G race with the launch of the iPhone 12 last year. Under Cook's leadership, Apple has spent the past six months smashing just about every record for smartphone sales that exists. In Q4 of 2020, the company had the best quarter of any smartphone manufacturer in history, in spite of what Cook himself described as a "sales drag" caused by the pandemic. In Q1 of this year, Apple did it again with a global market share of 31.7%.
"I'm already seeing AR take off in some of these areas with use of the phone. And I think the promise is even greater in the future."
Title: CEO, Apple
Nationality: USA
Appointed: 201
01: Hyun Suk Kim
Hyun Suk Kim isn't the only CEO at South Korean electronics giant, Samsung. He has shared the title with Dong Jin Koh and Ki Nam Kim since 2018. Considering the size and scope of Samsung's operations - which span from smartphones and microchips to home appliances and real estate - it's no wonder the megalithic tech and manufacturing firm doesn't place its entire future on just one set of shoulders.
Hyun Suk Kim oversees the company's Consumer Electronics division, which is responsible for Samsung's ubiquitous series of Galaxy-branded handsets - as well as tablets, wearables, and, more recently, laptops. He attended Hanyang University and received a Master's degree from Portland State.
Title: President, Co-CEO, Head of Consumer Electronics, Samsung
Nationality: South Korea
Appointed: 2018