Top 10 Mobile Newsletters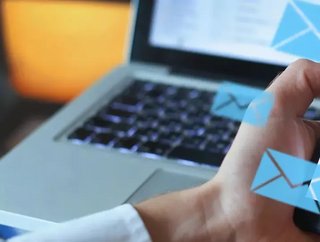 We take a look at some of the best and most reputable mobile magazines newsletters and why they might just be a valuable addition to your daily inbox
By its very definition, mobile, as an adjective, can be used to describe something that is able to be moved freely and/or easily. Ironically, that very same definition can be applied to the industry with which it shares its name. The mobile industry is fast-paced, quickly evolving, and rapidly developing as advancements in technology see new and innovative progressions frequently occur across a sector that has become a major part of our lives, whether we're aware of it or not.
Here are 10 of the best newsletters to sign up for if you want to keep in the know regarding all things Mobile. 
Mobile Magazine
Founded: 2007
Follow: mobile-magazine.com / LI
Coming in at number one, we have Mobile Magazine. Signing up for this newsletter promises daily updates on the industry, packed full of intricate in-depth analysis on all things tech, connectivity, and wireless. You're never short of a story, and there's always an editor leaping onto breaking news within minutes, making sure you're delivered the freshest, biggest, and best mobile news. 
Light Reading Blog
Founded: 2000
Follow: lightreading.com / LI
An independent B2B digital media platform averaging two posts a day, Light Reading Blog is one of the leading sources of communications, mobile, and cable network news. Its newsletter supplies a daily feed of analysis and insight into the global communications and networking industry that, no doubt, would prove useful for those working in the sector. 
Mobile Marketing Magazine
Founded: 2005
Follow: mobilemarketingmagazine.com / LI
Mobile Marketing Magazine: it's fairly self-explanatory in itself. Upon subscribing to its newsletter, you're immediately provided with the latest news regarding the mobile industry, and with around 16 posts a week, there's a consistent supply of information for your viewing. 
My Mobile
Founded: Unknown
Follow: mymobileindia.com / LI
My Mobile is India's first and, arguably, most renowned magazine focused on all things digital. From the newest smartphones, tech-savvy gadgets, mobile reviews and advancements in technology, My Mobile India has you covered. And it's whopping 30 posts a week certainly suggests there's something for everyone. 
Mobile News
Founded: 1991
Follow: mobilenewscwp.co.uk / LI
Free to subscribe to, Mobile News is the UK's prime source of news regarding the mobile industry. While it may struggle to compete with My Mobile India's 30 posts a week with its somewhat smaller, seven posts per week, Mobile News seems to prioritise quality over quantity. The inclusion of features adds depth, and its reputation as one of the best mobile sources in the UK can't be for nothing ...
Land Mobile
Founded: 1993
Follow: landmobile.co.uk / LI
Land Mobile's newsletter throws the latest industry news your way. A subscription would ensure you receive all the latest and greatest updates concerning radio technology and wireless communications. Sure, they only post, on average, once a day, but the array of information it covers, including product developments, project deployments and ongoing industry research, more than makes up for its minimal publishing track record. 
If you're interested in wireless communications from more of a business point-of-view, then this newsletter might just be the one for you. 
Springer - Mobile networks and applications
Founded: 1950
Follow: springer.com 
As a journal, this one might come as a slight surprise. But don't be fooled. A subscription would see Springer address the convergence of mobility, management, and information organisation of the mobile industry directly in your inbox, while also covering specialised topics of discussion: data management, hardware technologies and mobile user services, to name but a few. 
Mobility India
Founded: 2004
Follow: mobilityindia.com / LI
As a magazine, Mobility India covers all the crucial information you'd require as a business to succeed in the mobile industry, from development and growth to the latest mobile devices and distribution channels. Averaging around two posts a day, the magazine's subscription delivers insight and valuable information without oversaturation or over-complication. 
Mobile UK
Founded: Unknown
Follow: mobileuk.org / LI
Mobile UK is vibrant, modern, and straightforward, a tone that is reflected in its newsletters. As "the voice of the United Kingdom's mobile network operators", it provides its readers with concise and up-to-date information on 5G, connectivity, technology, and the mobile network as a whole. Two to three posts a day, and your inbox is graced with a clear and crisp all-you-need-to-know newsletter.
Telecoms Tech News
Founded: Unknown
Follow: telecomstechnews.com
Specialising in 5G, mobile, tech and communications news, Telecoms Tech offers its 700,000 industry professionals subscribers in-depth articles with a variety of information regarding the mobile industry. Its newsletter is quick and easy to sign up to, and its articles even more so to read, ensuring, no matter what level your knowledge regarding the mobile sector, you'll be able to understand and learn from the information provided