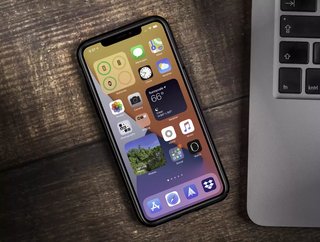 We take a look at the top 10 websites covering the latest mobile news with features, opinion, and analysis
1) Mobile Magazine 
Mobile Magazine is an online news website and magazine launched by BizClik Media Group. It covers the latest in smartphone, 5G, telecommunications, and IoT news. It also offers newsletters, podcasts, video reports, and white papers. Mobile Magazine is read by industry professionals at all levels of telecoms, media, mobile operators, and wireless networks as well as technology and consulting executives. 
First published in 1991 Mobile News is 'the leading trade newspaper for the mobile industry.' It is also the first broad-sheet-style mobile communications newspaper and covers news ranging from investigative reporting to features. Every march, it hosts the Mobile News Awards ceremony. 
The Next Web is a news website founded in 2006. It covers smartphone and technology news and is owned by the Financial Times. It was first launched in The Netherlands by co-founders Boris Veldhuijzen van Zanten and Patrick de Laive. The news site also hosts events and provides in-depth features and analysis on the latest in the smartphone and technology industry. 
GSMArena offers the latest news and information about the most prominent companies in the smartphone industry. This includes Apple, Android, Motorola, LG, Sony, and much more. Using its blog, it also offers its audience comparisons between smartphone features like battery life, durability, ease of use, gaming applications, and operating speeds. Find out more: https://www.gsmarena.com/ 
TechCrunch is an American online newspaper focusing on high-tech and startup companies. It was founded in June 2005 by partners of Archimedes Ventures, Michael Arrington, and Keith Teare. The website covers news and features and offers videos, and podcasts, all categorised in an easy-to-use layout. 
In addition to the latest smartphone and technology news, CNET mobile also provides reviews of the newest phones on the market, allowing customers to compare and contrast models and find out which device is best for them. 
Specifically for Apple users, 9to5 Mac offers the latest from the Californian tech giant, including news articles, reviews, opinion pieces, and features. "9to5 sites are consistently at the top of Techmeme's leaderboards and cited by publications like the New York Times, the Washington Post, the Wall Street Journal, the Financial Times, Bloomberg, and many others.  Our reporters have won numerous awards and recognitions for their journalism," the company claims on their website.  Find out more: https://9to5mac.com/ 
Android Central is similar to 9to5 Mac, except that it's for Android users. It offers buyers guides, as well as reviews, news, and 'How-tos' on everything Android-related including Samsung, Google, OnePlus, and Honor. Find out more: https://www.androidcentral.com/ 
Geekwire focuses on more than just smartphones; it covers the latest technology news, too. There is even a BBQ called the 2021 GeekWire Rooftop BBQ + Sounders Day. Tickets are on sale now, and in the meantime, there is plenty of mobile and technology talk to dive into over on their website. Find out more: https://www.geekwire.com/ 

launched in 2000 and based in Philadelphia, Pennsylvania, United States. Pocketnow is an online platform that offers the latest mobile technology news and reviews. The platform features smartphones, tablets, wearables, videos, podcasts, interviews, commentary, and news. Find out more: https://pocketnow.com/