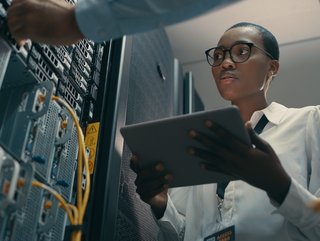 These companies continually pioneer new solutions in an ever-changing industry.
As personal and professional cybersecurity is continually threatened, Mobile Magazine considers 10 of the top global companies committed to cyber safety
With the weight of cyber-attacks becoming increasingly frequent year on year, individuals and businesses alike have had to continue finding new ways to evade data breaches and hackers. In particular, as reported by The Guardian, UK government contractor Capita was affected by a cyber-attack to the point where it cost the company £20m (US$25.26m).
It is clear that companies worldwide are continually at threat from these types of hacks. Mobile Magazine therefore considers its Top 10 companies that handle cybersecurity and cyber-attack protection. These are not only leading in their field, but continually pioneer new solutions to combat a forever-changing industry.
CEO: Alex Holden
Headquarters: Wisconsin, United States
Hold Security is an information security, threat intelligence, and incident response company which helps a wide range of businesses stay secure. The company works with companies of all sizes to greatly increase their security measures, as well as investigate major security breaches.
Some of its solutions include monitoring of the dark web and greater levels of authentication for businesses. In particular, the company has expanded its offices into Ukraine to support the country as it is at war, as well as providing its citizens with the resources to fight cyber crime.
CEO: Poppy Gustafsson
Headquarters: Cambridge, United Kingdom
Helping more than 8,400 customers in 110 countries, Darktrace is a cybersecurity company that uses self-learning artificial intelligence (AI) to help companies prevent cyber-attacks. Founded in 2013, the company consists of mathematicians and cyber defence experts working together to protect against threats like ransomware, cloud, and SaaS attacks.
Darktrace is now embarking on a pioneering Cyber AI Loop, that will not just prevent, detect, respond, and heal from cyber-attacks - but do it all simultaneously. Aiming to stop cyber disruption, the AI Loop will "optimise an organisation's state of security through a continuous feedback loop."
CEO: George Kurtz
Headquarters: Texas, United States
Crowdstrike works with a purpose-built cloud platform, Falcon, which enables its customers to identify attacks and threat intelligence in real time. The platform allows for rapid deployment of the software, as well as good protection with reduced complexity. Customers can also quickly discover and eliminate malicious activity with the visibility that the platform provides.
Recently, the company has partnered with Claroty in the hopes of further securing the Extended Internet of Things (XIoT) by bringing unified visibility, network and endpoint protection, and enhanced detection capabilities to cyber-physical systems.
CEO: Charlie Thomas
Headquarters: Florida, United States
Deepwatch provides managed security operations that protect businesses and their networks by detecting and managing operations for cyber threats. Its early detection methods not only reduce risk, but offer close support to help manage solutions. The approach involves using the Intelligence cycle to turn information into intelligence for the company's own purposes.
The company was recently selected as a 2023 CyberTech 100 award winner for Financial Services by FinTech Global, for their continued innovation and improvement across the security sector.
CEO: Michael Xie
Headquarters: California, United States
A global leader of cybersecurity, Fortinet delivers unified management, analytics, and protection for hybrid working environments. In the wake of working measures having rapidly changed due to the global pandemic, Fortinet provides methods of endpoint, network, and remote access in a secure way regardless of location without compromising user experience.
The company has released some of its own key findings in a survey which confirms that, whilst 78% of organisations felt well-equipped for a ransomware attack, 50% still suffered from one in the past year.
CEO: Mark Benjamin
Headquarters: Massachusetts, United States
Nuance is a cyber-led communications company that uses AI to accelerate digital transformation for the businesses that it works with. It has a "comprehensive approach" to risk, being a cloud-centric company and having partnered with cloud providers like Microsoft Azure to strengthen its cybersecurity systems.
The company provides solutions for its customers that understand, analyse, and respond to human language, thereby amplifying human intelligence. Some of the industries that they work in include; healthcare, telecommunications, automotive, financial services, and retail.
CEO: Nikesh Arora
Headquarters: California, United States
A global cybersecurity leader desiring to protect the digital 'way of life,' Palo Alto Networks is a company committed to online safety and security. They not only provide innovative solutions, but resources to secure digital transformation.
In an interview with Morgan Stanley, CEO Nikesh Arora stated that "the pandemic shone a light on technology," as cyber-attacks have rapidly changed the cybersecurity landscape, and companies need to necessitate a "secure technology infrastructure" in order to keep up to date with digital transformation.
CEO: Arvind Krishna
Headquarters: New York, United States
A well-known and respected technology corporation, IBM also delves into cybersecurity solutions and provides frequently updated consulting services and resources for all to access. Its website provides step-by-step guides and advice on how AI can provide cybersecurity and ease pressure on human workforce, as well as insights into incident response and AWS Cloud.
The company has also just announced that they have unveiled end-to-end quantum-safe technology to better safeguard government and business data, along with a quantum safe roadmap to simplify customer understanding. The goal is to use quantum systems to better protect all against increasing cyber-attacks.
CEO: Greg Johnson
Headquarters: California, United States
A "worldwide leader" in cyber security and protection, McAfee is geared towards helping families and the average tech user to better protect their data. The company is renowned for its antivirus data protection and mobile security solutions, as well as free tools for web protection.
In March 2023, McAfee partnered with Mastercard Easy Savings to offer savings with protection solutions. Speaking on the partnership, Pedro Gutierrez, Senior Vice President Global Sales, said; "running a business is no easy feat, especially with the fast-evolving threat landscape and growing prevalence of cyber-attacks."
"We're thrilled to expand our partnership with Mastercard to make our industry-leading solutions more accessible."
CEO: Chuck Robbins
Headquarters: California, United States
"If it's connected, it's protected."
Cisco is a multinational company that prides itself on its digital society, including tackling cyber crime and cyber-attacks, to enhance cybersecurity for businesses. The company is one of the leading in its field, with Fortune consistently ranking Cisco as number one on their annual list of the 100 Best Companies to Work For based on employee satisfaction surveys. LinkedIn also rates them highly as one of the best companies for career growth in the US.
Cisco is committed to creating a digital space that is completely accessible to all. A March 2023 survey completed by the company suggested that only 15% of the companies that were surveyed are ready to defend against cybersecurity threats, with 82% of respondents expecting a cybersecurity incident to disrupt their business in the next 12 to 24 months.