Xiaomi releases first-ever sustainability report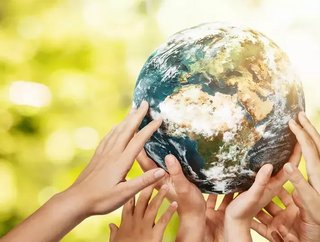 Xiaomi has released its first sustainability report focused on reducing waste, fighting COVID-19, and its approach to sustainable development
Global technology leader and Chinese multinational electronics company Xiaomi has released its first-ever sustainability report from 2020, which details the company's approach to sustainable development, its fight against COVID-19, and its plan to reduce more waste. 
The report, over 30 pages in length, also details Xiaomi's sustainability initiatives including environmental protection, corporate social responsibilities, and supply chain sustainability management. In addition, it provides information on Xiaomi's commitment to accessibility, data security, and user privacy, among other topics. The report covers both the Chinese market and overseas markets to document how Xiaomi's initiatives on sustainability have been carried out globally.
Lei Jun, Chairman, and CEO, Xiaomi Corporation, said: "From the moment we set up this company in 2010, Xiaomi has been committed to improving the world we live in. In 2020, we joined the United Nations Global Compact and committed to its ten stipulated principles of corporate responsibility. You can also read about how sustainability at Xiaomi is governed from top to bottom, how we treat our people and suppliers, how we interact with our communities and our response to the global environmental challenges". 
What does Xiaomi's sustainability report highlight? Reducing plastic waste
The report highlights how Xiaomi has worked to incorporate environmental protection into its product design and manufacturing. For example, the report shows that there was a 60% decrease in plastic usage for Mi 10T and Mi 10T Pro series packaging. By the end of 2021, the company says it aims to achieve an even higher percentage of plastic reduction in the packaging of its new products in Europe. 
The report also highlights Xiaomi's ability to make energy-saving an important feature across more than 40 types of consumer products. As seen in the report, Xiaomi ensures that its products are fully compliant with all the environmental and safety regulations of the countries in which they are sold. Its products are compliant with EU regulations including the CE, REACH, RoHS, and WEEE Directives.
Addressing global issues: Xiaomi's MUI Earthquake Alert
As part of its commitment to contributing to  Xiaomi has become the UN Sustainable Development Goals, it has become a partner in the development of an earthquake early warning system. In China, and available soon in other countries with earthquake zones, Xiaomi smartphones running the MIUI (11 and above) system and Mi TVs can notify consumers within seconds of an earthquake occurring. These alerts provide information about the nearest emergency shelter, emergency contact details, medical contacts, and rescue information to help in a critical situation. During 2020, the Xiaomi MIUI Earthquake Alert detected 29 earthquakes above magnitude 4.0 and sounded more than 9.4mn alerts.
Fighting COVID-19
In the same year, the company also played an active role in fighting against COVID-19. In March 2020, it donated tens of thousands of FFP3 face masks to the Italian government, helping residents in the severely affected Veneto region. It also sent supplies to France, the UK, and Poland. When schools in Europe had to close and move to online lessons, Xiaomi Spain donated 1,000 smartphones to the Spanish Ministry of Education and distributed them to children across the country. 
As of July 15, 2020, the Beijing Xiaomi Foundation had donated medical supplies to a total of 14 countries including Italy, Spain, Japan, Korea, Indonesia, and Myanmar. The donation is reportedly worth US$854,000. 
Xiaomi's full 2020 sustainability report can be accessed here: https://www.mi.com/global/about/sustainability/