Xiaomi patent suggests latest attempt at modular smartphone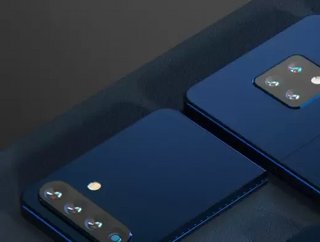 Plenty, including Google, have tried. None have succeeded. Now, Xiaomi may be the next brand to try and make a modular smartphone.
It's happening! At Mobile Magazine we've covered the massive potential and lacklustre results surrounding the history of smartphone makers who have tried to build a truly modular handset. 
Companies like Teracube and Fairphone have tangled with the idea in the past year, but the modularity they promote is largely centred around sustainability and maintenance - aimed at extending a smartphone's lifespan. While that's an admirable goal, there's more untapped potential in the world of modular phones - like the short-lived Google Ara project - than just reliability. 
Modular phones could allow for not only an extended handset life cycle - allowing worn or damaged parts to be swapped out without the need for buying a whole new phone, not to mention the possibility of upgrading things like processors and GPUs to handle increasingly demanding software - but the possibility of switching out anything and everything from your camera to your screen and battery has amazing potential as a way for smartphone users to tailor their device to their specific needs. 
We've also hyped up the idea that 5G can deliver on the possibility of a cloud-based smartphone which outsources pretty much all of its storage and compute needs to a more powerful computer elsewhere, allowing for smaller, more versatile designs. In an article published in the Manila Standard, Qin Fei, Head of Vivo's Communication Research Institute hypothesised that the advent of 5G could have a transformative effect on the nature of the modern smartphone. 
"Could the future be as simple as a single sheet of glass, which is how artists and science fiction envision the future smartphone?" he asks, adding that the logical next step is a handset that serves as a "pure display device with all processing and intelligence in the cloud." 
This possible step-change in phone design could allow the modularity of parts contained in the physical device itself to be even more versatile, given that bulky processing real estate could be outsourced to the cloud. 
Xiaomi - Succeeding where others have failed? 
Google's project Ara and Motorola's unique and short-lived MotoMods project are probably the highest profile attempts to bring modularity in a smartphone even remotely close to a commercial release. 
Now, Chinese smartphone maker Xiaomi may be about to try and do the same - eventually. 
This week, Xiaomi filed a patent with the United States Patent Office for an electronic device which, if we take a look at the pictures, looks an awful lot like a modular smartphone. Jermaine Smit for LetsGoDigital mocked up the below patent into an evocative series of digital renders.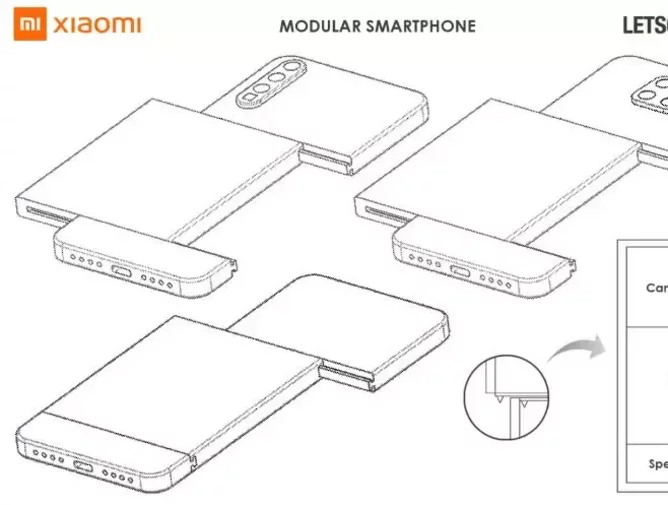 The device seems like it can be broken down into three separate elements, allowing the battery, camera and motherboard, and speaker system to be hot-swapped out. Two of the three modules have their own section of the device's screen built in and, when fitted together, the two parts of the screen function as one with no visible seam.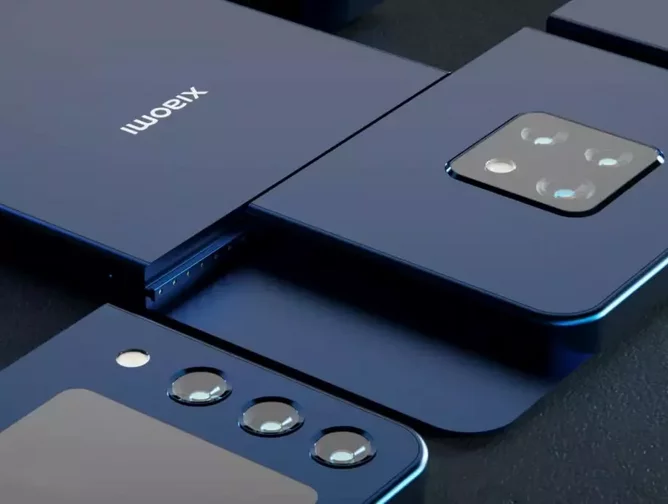 For now, it's just a patent - and as such is no promise of anything even remotely close to a commercial release, or even a prototype. However, it's a promising sign that Xiaomi (never a company to shy away from bold moves, if its recent announcement of plans to make an electric car are anything to go by) sees a possible future in a world where phones are, hopefully, more customisable and sustainable than ever.