Xiaomi builds charger that charges phones in eight minutes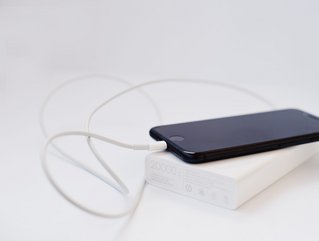 Chinese smartphone manufacturer Xiaomi has built a smartphone charger that can take phones up to full power in eight minutes.
Xiaomi, a Chinese smartphone manufacturer, has announced that it has created a smartphone charger that can charge phones in eight minutes when connected via a cable and 15 minutes wirelessly. The company revealed the news yesterday (31 May) on their Twitter account, posting it alongside a demonstration video. 
Using 200W of power, Xiomi claimed that the charger, known as "Hyper Charge", was able to a modified Mi 11 Pro with a 4000mAh battery to 10% in 44 seconds, while half charge took just three minutes. In just eight minutes, the phone was fully charged. 
The growth of smartphone technology
The technology of smartphones has been developing and with ever-increasing speed, from higher-quality, built-in cameras to enhanced display capabilities. However, battery capacity and finding ways to increase it has always been a challenge for smartphone manufacturers, but, if successful, Xiaomi's new charger could help to overcome that obstacle. 
In addition, Xiaomi's demonstration video also showcased the charger's 120W wireless charging capabilities as it was able to charge a battery of the same power to 10% in one minute, 50% in seven minutes, and full charge was reached in 15 minutes. 
Xiaomi Hyper Charge demonstration. Video: Xiaomi. 
This latest project is a step forward from another charger released by the company two years ago, which demonstrated how smartphones could be fully charged in 17 minutes, nine minutes more than Xiaomi's current efforts. 
However, there are claims that Xiaomi's eight-minute charger demonstration video was only made possible with some help from specific equipment such as a charging brick and data cable. It is also thought that the battery used in the video does not match the one found in Mi 11 Pro. 
The company also didn't mention if it was using a standard USB-C power delivery, and while it may be some time before a fast charger such as this one is mass-produced, it definitely shows that fast charging and improved battery capacity are possible.