Why do smartphone companies want to make electric cars?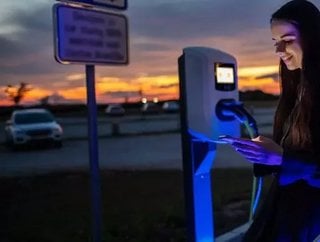 Oppo is the latest manufacturer to announce a bid for the electric vehicle market, but why are so many smartphone brands setting their sights on EVs...
Chinese phone maker Oppo has become the latest smartphone brand to make plans to build and sell electric cars. While nothing is official, it has been reported that a person close to Oppo CEO and Co-FOunder, Tony Chen, "is indeed s and understandings about car building, but it has not yet formally established the project."  
Even though no official announcements have been made, Oppo is still hiring new people for several positions that involve cockpit design, autonomous driving algorithms, and several other roles. 
The news comes hot on the heels of similar revelations by Huawei, Apple, and - which has said it will pour $10bn into its EV program over the next decade. 
A move like this actually makes sense for a company like Huawei; its phone business is still and the once-supreme smartphone maker in China slips further down the rankings with each successive quarter. A successful pivot into the electric car game could be just one of several ways in which the company wants to . 
Oppo on the other hand - and Apple too, if we're being honest - seems like a stranger candidate for multi-billion-dollar investment into an industry that has huge startup costs, is already saturated with companies looking to do the same (particularly in China, where Warren Buffet-back BYD, Geely, China's largest search engine software company Baidu, and a host of startups like Nio and Xpeng Motors, have all entered the Chinese electric vehicle market recently), and is already dominated by a clear market leader: Tesla. 
Tesla - which has played a huge role in popularising electric vehicles over the past half decade - is the clear leader in the Chinese market (as well as in the US and elsewhere). The Model 3, its most affordable sedan, was China's best-selling EV in 2020, a year when Tesla managed to in the country. 
Elon Musk himself took a dig at the slew of smartphone firms committing to enter the market this week on Twitter, saying that "Prototypes are easy, production is hard." 
Oppo also doesn't have the money troubles that Huawei does, snatching first place position in the Chinese market away from Huawei, whose domestic sales looked unassailable as recently as 2020, earlier this year. The BBK Electronics subsidiary surpassed Huawei for the first time ever, capturing 21% of the market as Huawei's share dropped to 16% in early March. 
In order to overcome any initial production issues, Chen has reportedly been meeting with the same Shanghai-based company that manufacturers Tesla's batteries in China. The CEO added that Oppo's plan for its electric cars will philosophically align with its smartphone business. 
"Even in car manufacturing, we will focus on areas that Oppo can perform well," Chen told Chinese outlets. "If automakers can't build good cars and Oppo has the strength, we will try it in the future." 
With cars, electric or otherwise, becoming more and more saturated with IoT sensors and smart technology, it makes some amount of sense that the next generation of vehicles would be made by smartphone companies. Add to that the projected size of the electric vehicle market - which Allied Market Research predicts will grow from just over $162bn in 2019 to more than $802bn in 2027 - and it starts to become easy to see the appeal. 
Whether or not smartphone, tech and otherwise non-automotive firms can leverage their expertise and vast reserves of cash into a successful EV business - and what this will do to traditional automakers - remains to be seen.