What's next for a post-smartphone LG?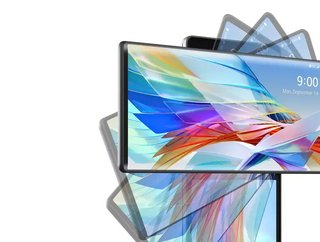 Following its exit from the smartphone business, South Korean tech giant LG may be refocusing its attention on the software sector.
South Korean mega-conglomerate LG made its dramatic exit from the smartphone business at the beginning of April 2021. While the company's weird, wacky, and kind of wonderful smartphone designs never managed to create the kind of commercial success the company was clearly after, LG's exit from the business raises one important question: What's next? 
As a brand, LG is thoroughly baked into the fabric of Korean life. The company's home electronics and white goods are popular overseas, but its presence in Korea is on a whole other level of ubiquitous. Every air conditioner in my 20 storey apartment building is made by LG. The corporation owns one South Korea's three major telecom carriers, and a subsidiary of LG's Chem division, LG Energy, is having enough success making car batteries for everyone from Tesla and General Motors to Renault that it filed for what promises to be one of the year's biggest IPOs this week. My toothpaste is made by LG. 
People who worry about LG's exit from the smartphone business clearly don't understand just how big this company is. All the closure of its mobile device business means is that this titanic organisation is funneling wasted resources into something more profitable.  
When it announced the closure of its smartphone business in April, despite ongoing concerns about what to do with its overseas factory assets, LG said that the staff working in its mobile business would be rotated away to other areas. So, where have they gone, and what are they doing now? 
Is LG's Smartphone Division Getting Reimagined as a Software Company? 
There's a good chance that a number of LG's smartphone division's employees have wound up in the company's software development arm. On Thursday, LG unveiled a new mobile app designed to improve pedestrian safety (if you had to dodge delivery drivers watching netflix on their phones while driving at 30 miles per hour down the pavement on your way to shops everyday, you'd agree with me that this is a welcome piece of news in its own right) which is just the latest development in a flurry of app-based activity at the firm. 
Last week, LG also announced that FOSSLight (Free and Open Source Software Light) system, its open source software management tool, will be made available free of charge to third party developers. TechRadar also reported that, according to several LG analysts, the company is looking to "bolster its presence in the software community."
The new pedestrian safety app, called Soft V2X, is deployed in vehicles, and can warn drivers of potential collision risks between them and nearby pedestrians by relying on ultra-fast data exchange between the app, the vehicle, and surrounding devices. Basically, if the app detects it's getting really close to a pedestrian's smartphone really, really fast, then it will intervene with an alert. Presumably it can pause Season One of Bridgerton to offer a polite warning to look at the road.