What are the five benefits that AI is bringing to telcos?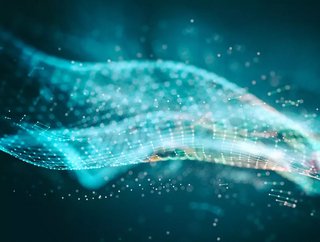 Bill Rubino, Senior Industry Marketing Director at Blue Prism, breaks down the potential for AI to transform telecom companies' capabilities.
Trying to implement artificial intelligence (AI) and draw out its full potential has been a challenge for some time. Robotic process automation (RPA) has changed that and is providing a vehicle for AI to flourish within telecommunications as a tool to combat industry challenges such as amplified customer demands, increased price competition, and the rise in new technologies. 
While digital workers derived from RPA have skills used for basic automation, the new wave of RPA, called intelligent automation, enables digital workers to easily integrate with advanced technologies like AI and machine learning (ML) and master advanced analytical and cognitive skills such as reading documents or performing activities that require rules-based thinking. 
The combination of RPA and AI, in the form of intelligent automation, is driving significant benefits for enterprises not just in telecommunications but across all industries. Here's just five of the major benefits telecommunications can gain from the use of intelligent automation.
Agility and resilience to ensure 100% availability
The COVID-19 pandemic has highlighted the importance of agile and resilient operations across all industries. With a fully scalable digital workforce, the future won't be constrained by the limitations of traditional resourcing models – such as absence, variations in productivity levels or restrictions in the movement of people, as we have seen during the pandemic.
Digital workers will continue to operate in all circumstances to maximise network and service availability and maintain customer experience at all times.
The guardian of compliance 
Digital workers will also be essential in ensuring and reporting on regulatory compliance.
Service providers will rely on digital workers to handle any new requirements for customer engagement and market activity, as well as managing core processes in relation to customer confidentiality and privacy rules.
This will become an ever more critical exercise as data privacy and security regulations become more stringent and the consequences of data breaches become even more severe.
Driving down costs in the business
The deployment of digital workers allows service providers to reduce overheads and cost to serve by automating Business Support Systems (BSS) and Operating Support Systems (OSS) and standardising processes.
Service providers will be able to right-size their existing resources and free up time for human workers to focus on developing more meaningful, high-value relationships with customers. 
The hotbed for continual innovation 
By liberating staff from repetitive and mundane process-driven tasks, teams will be able to focus more time and energy on developing core products and services, leading to greater innovation and collaboration, and improved business outcomes.
In an industry that will continually evolve and be disrupted by new technologies, the ability to continually transform and innovate in response to changing customer demands and market requirements will be key to future commercial success. 
The champion of enhanced customer experience
The communication service provider (CSP) of the future will have enhanced levels of customer experience across every channel and every touchpoint along the customer journey.
Digital workers will improve accuracy, responsiveness, and control across all operations, resolving issues before they can impact customers. They will also be able to identify usage trends and behaviours to feed into product development and service delivery to continually optimise the customer experience. 
Summary
Intelligent automation with a scalable digital workforce can transform telecom processes to become more agile and efficient, affording operators the opportunity to pivot their human workforce toward more complex orders and higher value activities.
This will play a major role in helping to introduce new services to non-traditional market segments in emerging industries, including untapping the full commercial opportunity of 5G.