Wearables market to see 344.9mn shipments in 2022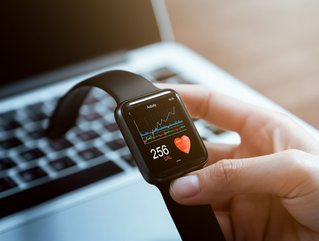 According to ABI Research the wearable devices market will reach 344.9mn shipments in 2022 with 5G wearable devices making an appearance from next year
During the COVID-19 pandemic, wearables became a tool for tracking, monitoring, and combating the spread of the disease throughout the world. According to a recent study from global technology intelligence firm ABI Research, the number of wearables shipped worldwide in 2020 increased to 259.63 mn, with sports, fitness, and wellness trackers accounting for 112.15 mn and Smartwatches 74.30 mn.
Due to the increasing number of use cases and improved features, this upward trend is predicted to continue. In 2021, 304.69 mn wearables shipped globally. In 2022, the wearable market is projected to reach 344.9 mn of shipments worldwide, a growth increase of 13.2%.
"While the wearables sector has witnessed strong growth so, too, has mobile accessories, where demand for wireless headsets has risen dramatically in the past year. This increase has been driven by the growing availability of more stylish, feature-packed and technically capable devices, notably the use of true wireless, on the market and, once again, the pandemic's impact on consumer behaviour and lifestyle," states Filomena Lovino, 5G Devices, Smartphones, and Wearables Research Analyst at ABI Research.
Wireless headset market is also rising
Wireless headset shipments reached 502.7 mn at the end of 2021 and are expected to exceed 700 mn units in 2026, with a CAGR of 7.6%, and leading the smart accessory market. Features such as noise cancellation technology will improve the user experience and offer a more extensive range of future use cases.
"Furthermore, as voice control becomes the dominant user interface for hands-free control of smartphones and smartwatches, true wireless headsets will also become significant drivers for the growth and adoption of voice assistants," Lovino says. According to ABI Research, global TWS headset shipments will reach more than 600 mn units in 2026 and a growth rate of 19%.
Lovino went on to say that "although 5G is likely to appear in in greater numbers of smartwatches in 2023, volume is expected to remain low at 3.55 mn by 2026 while 4G will still represent the highest volume with 45.4 mn shipments and a CAGR of 31.7% by this stage