Samsung's new adaptive frequency OLED display is a big deal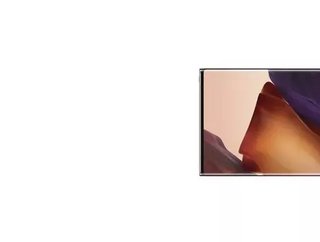 The new variable refresh rate display technology can reduce a flagship phone's power drain by 22...
As smartphones get smarter - handling increasingly demanding apps and games, supporting 5G and touting clearer, brighter displays - the demand for power saving innovations is also becoming more and more pressing.
Last week, revealed set to be a part of its handsets that could be a huge step towards reducing power consumption. 
"High-definition video streaming and gaming are expanding their capabilities in line with 5G commercialization, creating a widespread need for display panel technologies that can enable greater power savings," said Ho-Jung Lee, Vice President of the mobile display product planning team for Samsung Display.
The company's new low-power OLED adaptive frequency technology uses intelligent variable refresh rates in order to cut the operating power draw of a current generation flagship device by as much as 22% across regular usage.
"Our Adaptive Frequency display technology is expected to considerably enhance the user experience by calibrating refresh rates in line with the requirements of a specific application and therein more precisely allocating available power. This will free up time for other smartphone operations," Lee added in a company press release.
Image courtesy of Samsung
The technology changes the phone's refresh rate based on the minimum requirements of the app that is currently in use. In theory, this means that the phone's display is always consuming the least possible amount of power. 
According to Samsung, the adaptive frequency technology supports a 120Hz scan rate for playing mobile games that require speedy frame changes, a 60Hz rate for movie streaming, a 30Hz rate for email correspondence, and a 10Hz rate for viewing still images or browsing social networking services.
The reason that most modern phones don't offer this feature is that they aren't capable of eliminating an effect known as "luminance differences", where lower refresh rates cause the screen to appear to flicker. 
The effect is similar to that of using a cheap camera to record a screen. 
Samsung is reportedly using a new backplane technology - which uses substrates like glass and polyimide that are composed of thin-film transistors required to operate pixels, the minimum unit comprising most display panels - to compensate for the different refresh rates, which can eliminate flickering even at 10Hz. 
The tech is debuting in the Galaxy Note20 Ultra 5G.