Samsung is building its first overseas plant in eight years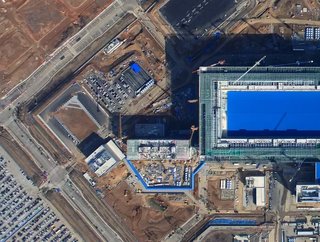 The new production facility, located in northwestern Turkey, will make around 3mn Samsung smartphones per year when it comes online later this year.
Samsung is building its first overseas smartphone manufacturing plant since the opening of its Vietnamese facility eight years ago. The new plant is being built in Tekirdağ in northwestern Turkey and, according to Samsung officials, will commence operations before the end of 2021. 
The precise capacity of the new plant was not disclosed by Samsung, but Turkish news outlets have reported that it will be capable of producing around 3mn smartphones per year. Sources have also hinted that the factory will primarily focus on production of Samsung's budget Galaxy A Series. 
Samsung is currently the smartphone market leader in Turkey, where it commanded around 43% of handset sales as of the end of last month. However, the South Korean electronics giant is reportedly facing increased competition from Chinese brands like Oppo and Xiaomi, which are both expanding their own production capabilities in the country. Oppo recently commenced operations at its own smartphone production plant in Istanbul, and Xiaomi's own facility (also located in the Turkish capital) is currently under construction. 
"The factory to be built in Turkey is setting up equipment with the goal of beginning operations within 2021." said a company official over the weekend. "The factory in Turkey will produce products for the local market. No decision has been made about exporting them." 
Samsung, which produces around 300mn smartphones each year, currently makes around half of its devices in Vietnam, as well as about 100mn phones each year in Noida, India. The company also has production sites in Brazil and Indonesia which, like the new Turkish plant, primarily exist to meet local demand. 
Samsung only has one domestic smartphone facility, located in Gumi, North Gyeongsang Province, which largely focuses on producing the company's premium Galaxy S21 and foldable devices for both domestic and overseas customers. 
During the pandemic, Samsung lost ground in several key markets to Chinese operators and Apple, slipping out of the global top three in terms of 5G smartphone sales. However, the company found a greater degree of success in the mid-range and budget device market.