Samsung debuts next generation of Exynos chips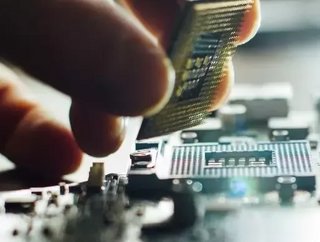 The Exynos 1080, Samsung's first 5nm chipset, is expected to appear in devices next year...
On Thursday, Samsung revealed the launch of its latest high-performance chipset for the next generation of flagship smartphones. The Exynos 1080 is a 5G capable, AI-focused chipset with eight cores and is the first processor made by the company using its 5 nanometre manufacturing node. 
The chip is reportedly going to power an as yet unnamed Vivo smartphone scheduled for release in 2021, but will also likely find its way into a larger portion of next year's flagship phones than the last generation of Exynos chips. 
Samsung is the second company to hit the market with a 5 nanometre chip, after TSMC managed to be first to market earlier in 2020. TSMC announced the news along with the placement of a  
Samsung's other Exynos chips have all benchmarked a fair bit lower than its main competitor, Qualcomm's Snapdragon line. The Exynos 990, which was released earlier this year, were even . In response to these issues, Samsung has redoubled its focus on chipmaking, rebuilding the Exynos 1000 from the ground up to better compete with the Snapdragon 865. This latest release could reap the rewards of these efforts. 
5 nanometre transistors handily outperform the 7 nanometre components found in the Exynos 990. The desinsity and other design should address the overheating issues and otherwise completely outstrip the capabilities of previous Samsung chips and the current flagship efforts from Qualcomm. 
The fact that Apple and TSMC's monopoly on 5 nanometre chips has been broken is good, as industry experts have emphasised how essential the denser, more efficient chips will be to ensuring phones future 5G run smoothly without losing the majority of their battery life. 
The Exynos 1080 is 5G network compatible, with enough power under the hood to handle ultra-fast download speeds and state-of-the-art connectivity. The chip can support up to six camera six camera sensors with a total combined resolution of 200 MP, and will reportedly deliver HDR10+ video capture.