Samsung and Google to merge Tizen and Wear OS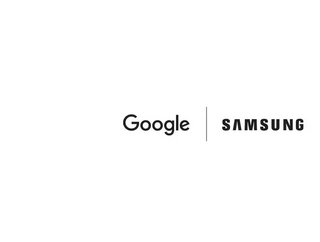 Samsung and Google are merging their Tizen and Wear OS devices as part of a collaboration to produce a new wearable platform.
Google has announced that it is teaming up with Samsung to produce a new wearable platform, combining their Wear OS device with Samsung's Tizen smartwatch. Announcing the news on Twitter, Google said: "We're combining the best of @wearosbygoogle and @SamsungMobile Tizen into a unified wearable platform. Apps will start faster, battery life will be longer and you'll have more choice than ever before, from devices to apps and watch faces". The news was also announced at Google's developer conference. 
According to Google, the new device "will load apps 30% faster" than the Wear OS and Tizen devices and contain "smoother animations" allowing for an improved smartwatch experience. an official name for the Google-Samsung collaboration is yet to be announced, although both companies are currently referring to it as "Wear". 
"All device makers will be able to add a customised user experience on top of the platform, and developers will be able to use the Android tools they already know and love to build for one platform and ecosystem", Bjorn Kilburn, Product and UX Designer of Google's Wear OS, wrote in a blog post. 
However, Kilburn did not confirm which chipsets the platform will use, although he is determined to use "the latest" ones. "We're very focused on using the latest chipsets for wearables. And a lot of the choices around what chipsets are actually used will be down to the OEM's choice", he said. 
In addition, it is reported that not all of Google's current OS devices will be updated to the next generation software, with Kilburn stating that deciding whether they will be upgraded will be "a function of a few different things.
"It will depend on whether the hardware itself can support the upgrade, and it will be a function of whether the OEM chooses to do the upgrade," said Kilburn.
The new Samsung-Google "Wear" platform will also reportedly contain several other features such as a standalone version of Google Maps, meaning it can function without a phone, a YouTube music app with offline downloading capabilities, and Spotify. 
A release date for the new device is yet to be determined, although reports suggest it could be as early as Autumn this year. 
What does this mean for other smartwatches in the market? 
As for other wearable devices, Fitbit, which was acquired by Google earlier this year, will be incorporated into the new "Wear" device, and the company is also looking towards manufacturing its own OS watch to rival the Samsung-Google platform. While it is predicted to be more advanced than the "Wear" device, it is likely that it won't be released until next year. 
The watch is a big threat to Apple, creators of the Apple watch. Currently, the California-based tech company is the world leader in the industry and has a 40% market share of the global smartwatch market. This is in comparison to Samsung's 10% share, according to Counterpoint Research.  
Much like Fitbit, Apple has its own fitness programme for the Apple Watch, Apple Fitness +, which it launched in December last year. This will rival Google-owned Fitbit software, which will be brought to the new "Wear" device.
Existing Samsung Galaxy watches, however, such as the Galaxy Active 3 will not get the new Google-based software. "The new unified platform is not updatable on existing Galaxy smartwatches", Samsung confirmed in a statement. They will, on the other hand, receive software support for up to three years, the company said.