ReadiiTel: Telcos move further into Web3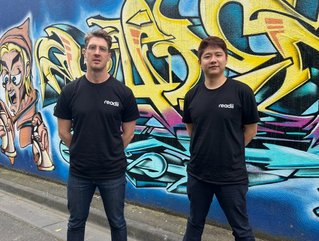 Everyday people: Readii hopes to make Web3 simple and real and consequently remove barriers to entry
A startup cryptocurrency telco company, ReadiiTel, has decided to move further into the Web3 space, offering an internet that rewards users with crypto
ReadiiTel, a startup telco company aiming to disrupt the digital space, has announced a move into Web3 which has been backed by Australia's top VCs. Ex-Telstra and Stripe staffers have launched the new telco, Readii, which is a Web3-enabled telco backed by industry leaders Rob Lederer, Jason Serda and Trevor Folsom.
This transition speaks to wider global digital transformations and how the online customer space is changing. With industry research revealing earlier in 2023 that the metaverse may reach US$615bn in value by 2030, it is no surprise that telcos are investing further into the decentralised web to enable easy and safe practices.
Web3: Readii's Internet rewards customers with crypto
ReadiiTel's launch of a Web3 enabled Internet service closed a US$2mn funding round with its key investors. It is the first-in-market Web3-enabled Internet service that allows customers to earn cryptocurrencies as they surf the internet.
With Web3, every time you use a service, your digital assets are and remain your own. It is clear that, in a safe environment the benefits can be reaped within the world of crypto. Readii is a different style of company that treats customers like partners and shares a percentage of revenue in cryptocurrency for their loyalty.
This is a unique value proposition that rewards crypto with an on-premises modem/router. It aims to bridge the concepts of Web3 and cryptocurrencies with home internet services, the company aims to participate in bringing emerging technologies to the masses.
With Web3 having been described as inevitable, 2023 research has suggested that 88% of companies are already exploring new web technologies, ultimately expanding how the internet works.
Readii hopes to make Web3 simple and real and consequently remove barriers to entry, such as lengthy cryptographic keys and high gas fees. This is made possible through Readii's proprietary Web3-powered router, which is capable of storing a customer's private cryptographic key.
As a result, any cryptocurrency transactions conducted on the network are made simpler, while using security features like multi-party computation (MPC) to ensure that the key is never misappropriated or lost.
"With the operation of the NBNco network in Australia and similar infrastructure in other countries, there is very little differentiation of services offered by ISPs. Until now. We'll be able to bring real monetary value to clients in Australia by utilising the capabilities that Web 3.0 has to offer," says co-founder Daniel Li.
"Our advantage as a first mover is huge. Readii offers a new way you can save and store crypto while enjoying the fast internet. This isn't just internet and earnings for the crypto natives, it's home internet that rewards you with crypto for the everyday people."