RCS: bringing down a digital marketing duopoly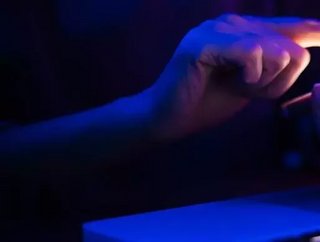 Inside the future of telecom-driven digital advertising, and using Rich Communication Services (RCS) to break the Google-Facebook duopoly...
The global advertising industry is in a difficult position. The COVID-19 pandemic has had an unprecedented impact on worldwide advertising spend this year, with investment predicted to drop by more than 11% compared with 2019 as companies in the hospitality and travel sector withdrew their advertising budgets almost overnight. 
Disturbingly, the ongoing global health crisis is far from the biggest challenge that the advertising sector faces going into 2021. "Global advertising spend comes to more than US$700bn every year - that includes everything from TV to billboards. Out of that total, $350bn per year is spent on digital, and 70% of that figure goes to Google and Facebook, with the remaining 30% shared between everybody else," explains (OTM). 
In combination, Google and Facebook utterly dominate the world of digital advertising, a fact that, if you ask Trikalitis, could have dire consequences for the industry. As advertising prices rise, and the dollar value of advertising spend decreases, some of the world's largest advertisers are demanding radical, systematic change in the way that the industry unites brands and their customers. However, Trikalitis admits, without a true alternative to Facebook and Google's advertising platforms, the industry is destined to continue languishing in the grips of a duopoly that serves neither the advertisers, nor the consumer. "By having that kind of market power, Facebook and Google can command market prices," she says. "There need to be alternatives in order to get the market forces working again. That's our mission: to provide a true alternative to Google and Facebook for advertisers."  
This month, Mobile Magazine spoke to Trikalitis about her company, , and how the firm's platform, , is harnessing the power of the telecom industry and new mobile channels like rich communication services (RCS) to break the Facebook-Google duopoly, ushering in a new age for digital advertising. 
Big problems with the Big Two
Together, Google and Facebook (which also owns Instagram and WhatsApp) control a staggeringly large portion of the world's digital advertising revenue. During the COVID-19 pandemic, digital advertising across social media platforms has jumped massively as companies recognise the increased amount of time users are spending at home on their phones. In , advertising spend on social media platforms rebounded massively compared to the pandemic-driven spending dive of March and April, even exceeding pre-pandemic heights, as social media advertising spend grew by 56.4% in Q3, compared to Q2. 
However, while spend is increasing, and the overall reach of social media platforms is also on the rise, the actual impact of advertising dollars spent has never been lower, Trikaltis explains: "On Google, marketing budgets kept going up year after year and sales stayed the same," recalling the point several years ago when data emerged that pointed to the alarming fact that as many as half of online ads were never seen by a human being, and that 50-70% of online ad impressions were generated by bots. It's an uncomfortable truth that costs the global advertising industry up to $60bn each year. "That's a huge problem for a company like Procter & Gamble," she adds. "Bots don't buy shampoo." 
According to OTM's data, the average click-through rate for a banner ad posted online is as low as 0.1%, meaning that for every $100 of advertising budget that gets spent, $99.90 are wasted. 
She isn't the only one calling attention to the problem. Last year, Mark Pritchard, Chief Brand Officer at Procter & Gamble itself called out digital advertising platforms in a speech at the Association of National Advertisers media conference. He not only criticised the lack of efficacy with which advertising budgets were being converted into sales, but also the ways in which platforms like Facebook were often placing brands' adverts in proximity to unsavoury content. 
"We've been tolerant for too long in the digital media world. It's not acceptable to have brands showing up where opioids are being offered, illegal drugs are promoted, abhorrent behaviour is present or violence is seen," he said. 
A true alternative
In order to create a true alternative to the Google-Facebook digital advertising duopoly, there are two criteria that need to be met: scale and targeting capabilities. 
"In a given country, the local telecom operators are going to have much better market penetration than Facebook, or even Google. Two or three telecoms in most countries control between 80% and 90% of the market," Trikalitis explains. "Let's use South Africa as an example. The two major network operators there have a total of 60 million users, which is 90% of the market and three times bigger than the number of Facebook users in the country. That's the scale part." 
She adds that, in addition to reaching more people, telecom companies also have access to richer, more powerful data than is provided through online cookie-based sources. "Probabilistic data that uses cookies can only approximate your identity. If you search an article on Vogue, for example, then the data assumes you're a 25 year-old white female, even if you belong to an entirely different demographic and are just on that site to search for, say, an engagement ring recommendation. It's inaccurate compared to deterministic data that we can gather from telecoms," she continues, adding that the deterministic data - while anonymised - can provide the user's "exact age, gender, location, how much money they've spent on their mobile device - which gives a good indication of socio-economic class - handset type, operating system, and then sometimes even more granular data depending on the market's regulatory framework." 
OTM's mission over the past few years has been to acquire enough of this deterministic telco data to rival the big digital advertisers in terms of scale, and outshine them in terms of targeting capabilities.  
"We focus on integrating our Mobucks platform with mobile network operators globally in order to get access to their subscriber data that enables us to provide superior targeting to brands and agencies," Trikalitis explains. OTM has already built partnerships with enough of the world's largest telecom operators - including Vodafone, O2, Orange, StarHub, Ooredoo, Zane, MTN and Vodacom - to amass access to more than one billion users around the world. "Our target is to reach three billion by 2023, which would make us comparable in scale to Google and Facebook," she says. 
OTM's Mobucks platform can then use that telecom data to reach consumers via the telecoms' own channels, delivering campaigns for some of the world's largest advertisers - including Unilever, Procter & Gamble, Coca Cola, Disney and McDonalds - through the telecoms' own display, video and messaging channels.
Unlocking the potential of RCS
Adoption of over the top (OTT) messaging and social media platforms, like WhatsApp, Facebook Messenger and KaKao Talk, has grown massively over the past decade, as users turn away from traditional SMS channels in favour of apps with much richer arrays of features, from polls and games to gifs and stickers. Now, however, the telecom industry is introducing the next phase of messaging, which it hopes will be the answer to these third-party platforms. 
"RCS combines the best of both worlds. It's the universality of SMS with the rich, interactive media experiences of OTT messenger apps," explains Trikalitis, who also believes that RCS has the power to be the tool that dismantles Facebook and Google's stranglehold on mobile advertising.  
McDonalds and Disney - trailblazing RCS campaigns
Last year, OTM ran two advertising campaigns in South Africa. The first, on behalf of Disney, aimed to attract consumers to watch a trailer for the new Lion King movie, and then buy tickets to a nearby screening. The second was a campaign to promote McDonalds' McDelivery rewards program, with the end goal of customers signing up and buying a hamburger. "They are both great example campaigns because you have this complete path to purchase," Trikalitis explains. 
OTM delivered the campaign by means of multimedia RCS messages. The results were astonishing. "The engagement rates were unheard of. We hadn't seen figures like this since the earliest days of digital advertising," Trikalitis enthuses. "The read rate when people received our messages through RCS was amazing. RCS is so new, such a novelty - people were clicking into the messages, looking through the ad carousels, watching the videos and then buying tickets and hamburgers. The engagement rates were around 80%, and the ROI was around 2,500%, which is incredible."  
Carving up the kingdom
The future, Trikalitis explains, is to harness the power of RCS as a way to divert global advertising spend away from digital advertising channels like Google and Facebook, breaking their duopoly and kickstarting a more competitive, equitable advertising industry for the digital age. It's a grand ambition, but she's nothing if not optimistic. 
"We're working hard to educate the advertising industry to understand RCS and invest in it," she adds. "Our aim is to take 20% of the global digital marketing budget and shift it to RCS channels. By the end of 2025, the 5.5 billion mobile users around the world will all have RCS on their devices, which will make it the single biggest media channel in the world." If the plan works, then the landscape of mobile advertising is about to look very different indeed.