Preorders for Samsung's foldable smartphones hit 800,000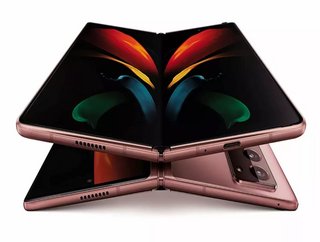 Preorder numbers for Samsung's series of foldable smartphones have reached 800,000in South Korea, according to several industry sources
The number of preorders made by customers for Samsung's foldable smartphones has reached a total of 800,000 in South Korea, according to several industry sources. The tech giant is looking into making the foldable smartphone category more mainstream with lower prices. 
Where has the surge in preorders come from?
Around 600,000 units of the Galaxy Z Fold3 and the Galaxy Z Flip3 were preordered through local mobile carriers, while the remaining 200,000 units were unlocked Galaxy Z foldable devices ordered by customers during the one-week preorder period which ended yesterday. 
The sources also discovered that preorders for the latest Galaxy Z Series were 10 times bigger than preorders of the Galaxy Z Fold2. Samsung has dropped its prices for the Galaxy Z Series, reducing them by as much as US$340 compared to previous models. The company says this reflects its mission to make the foldable smartphone category more mainstream and available to a wider audience. 
Samsung's Z Fold3, its first foldable smartphone that is equipped with its S Pen Stylus and under-display camera is on sale in South Korea for 1.99mn South Korean won (US$1,700). However, the Z Flip3 sells for around 1.25mn South Korean won (US$1,000). 
The sources found that of the two foldable models on offer more customers chose the Z Flip3, which reportedly accounted for 60% of preorders, instead of the Z Fold3. According to South Korea's largest mobile carrier, SK Telekom, customers who ordered the Z Flip3 were aged between 30 and 40.
Around 57% of Z Fold3 preorders were male customers in their 30s and 40s whilst female customers between the ages of 25 and 45 were the majority buyers of the Z Flip3. 
Samsung's trade-in programme 
Along with the announcement of the new Z foldable Series of smartphones, Samsung launched a 'trade-in' programme. It invited customers to exchange their old devices for a new Galaxy Z smartphone and is valid until 30th September 2021. 
Samsung also said that about 460,000 people participated in an online draw to buy the limited edition of the Z Fold3 and the Z Flip3, which was two times more than the number of people who applied to purchase the Z Fold2.
Image: Samsung