Partnering: the new ecosystem approach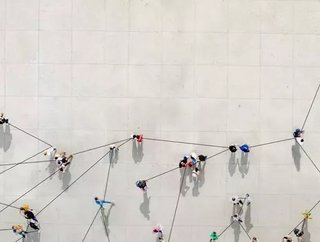 Susan James, senior director of telecommunications strategy at Red Hat, discusses the effect that partner ecosystems are having on the ICT sector...
A closer look at the effects of the modern partner ecosystem on the telecom industry, by Susan James, senior director of telecommunications strategy, and featuring Songül Ballikaya, EMEA Telco SI Manager, and Honoré LaBourdette, VP of Telco, Media & Entertainment, Red Hat.
As networks become more software-defined and distributed across public clouds as well as on premise, the breadth of technology knowledge required to build a next-generation network and run applications has increased exponentially. This, combined with the proliferation of open source and the merger of IT and network, is bringing in new players to the market, and providing greater freedom of choice with partnerships as well as opportunities for existing players in new areas. Where traditional network collaboration was focused on enabling hardware and onboarding key applications, this work now expands to hyperscalers and a range of other software vendors. 
To hit the right cost point with critical cloud use cases such as vRAN, everyone needs to be clear about the value that each player is bringing to the table. Business models need to change, and rather than each communications service provider (CSP) working it out individually, we can put our collective brains together to deduce what needs to be done and do it faster, for the benefit of the industry as a whole.
All this is driving service providers to think about the bigger picture of ecosystem collaboration. The prudent strategy is a network model, rather than a series of individual partnerships. 
At Red Hat, previously we focussed on addressing the needs of service providers but now our role extends to helping support their business customers. My job has become more complex but also more interesting, as I look beyond the network into the enterprise at how the wider ecosystem can work together to address the specific needs within industries. 
Much of this starts with independent software vendors (ISVs), explains Honoré LaBourdette, Red Hat's vice president of Telco, Media & Entertainment:
"ISVs are the application enablers for 5G and edge vertical use cases. Enterprise 5G is a massive market opportunity for service providers to extend their network services to the enterprise edge providing "smart" solutions for industry verticals such as media and entertainment, public sector, healthcare, manufacturing and automotive.   
My role in ensuring the success of our service provider community has evolved to consider the ISV landscape beyond just CNFs and VNFs. We have to think about ISVs in the context of vertical use cases, and how they form the building blocks of the network. These "smart" solutions require ISV vertical applications along with an expanded ecosystem of technology partners working together to deliver successful outcomes. Take smart cities as one example. It could take hundreds of disparate vendors to build a smart city that's reliable, secure and private with the performance needed to deliver a positive impact.
As we extend our strategy to be inclusive of the enterprise, the next obvious consideration is who's going to put all of this together. Collaboration of all vendors is required, with security and privacy top of mind. 
The need for integration at scale makes open source core to the equation. With such a large number of contributors, open source and open platforms are what enables all ISVs and vertical applications to be developed, certified and deployed in a distributed open architecture environment. Red Hat OpenShift Container Platform is key in driving this scale with its broad reach of hybrid deployment and consumption models."
At the heart of helping manage the seamless integration of ISV partners to achieve large scale use cases like smart cities or smart factories are the systems integrators. 
Songül Ballikaya, Systems Integrator Manager, EMEA Telco at Red Hat, explains: "IT is playing an increasingly central role in telecoms industry transformation. Enhancements in the area of cloud-native application development, such as the open source project Kubernetes for container orchestration, are enabling major advances in time to market and hybrid cloud scalability. 
Service Providers are moving to a distributed open architecture across both their IT and network to be more flexible and agile.
Ensuring vendor independence in the face of the evolving complexity of a sophisticated and abstracted partner ecosystem means that service providers need more than ever to have an end-to-end overview and unified management.
System integrators have played a key role over the years in helping enterprises find the right mix of solutions as well as ensure that implementation, go-lives and ongoing operations are working according to customer needs. 
As well as refining their value propositions in line with the latest technologies, we see systems integrators putting greater emphasis on understanding and addressing cultural challenges, including to move to a more open mindset that enables people in an organisation to collaborate more closely both internally and with partners."
Ecosystem collaboration works better when you have a diverse team, bringing a range of perspectives and ideas to the group. As Honoré puts it: "as we engage with an ever increasing number of ISVs, we find ourselves in a very diverse community of contributors. Having a diversity and inclusion mindset is critical, and is quickly becoming the norm. It is exciting to see our network of women in the industry growing with every introduction and engagement." 
Having visible successful women is vital for the health of our industry and is a significant factor in attracting and maintaining talent. Joining forces with other organisations means you gain a cross-company support system as well as fresh inspiration and role models. I'm looking forward to seeing the ecosystem continue to evolve in 2021.