Nokia to upgrade Canadian HQ into a R&D centre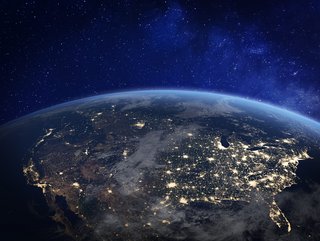 Nokia has reached a deal with governments to build a new, 26-acre research and development centre in Ottawa
Nokia Canada has selected Ontario as the site of a redevelopment project that will transform the company's Ottawa facility into a 'world-leading', sustainable research and development (R&D) hub.
In a move that the company hopes will also further establish Nokia's global leadership in 5G, artificial intelligence (AI) and machine learning (ML), and cyber security, it plans to invest CAD$340mn in labs and equipment, labour, and operating costs between 2023 and 2027.
Jeffrey Maddox, President of Nokia Canada, said: "Today's announcement reinforces Nokia's commitment to the Canadian market, where we have invested $1.4bn in R&D over the past five years. Nokia's R&D hub will generate net-new Canadian IP and bring innovative advanced telecommunications and cyber security technologies to market, helping us achieve our goal of improving people's lives in Canada and across the world."
Extending the company's 5G wireless network, cyber security and AI portfolios
According to the company, this project will transform Nokia Canada's 26-acre campus at the Kanata North Business Park into a sustainable, accessible mixed-use corporate, residential and commercial hub where nearly 2,160 local employees, Ottawa residents and businesses, and Canada's entire tech ecosystem can collaborate and innovate.
Nokia Canada plans to begin site construction in 2023 and expects to open the new facility in 2026.
The new Ottawa facility will also support Nokia's global target of 50% greenhouse gas emission reduction by 2030 by implementing sustainable technologies, including water side heat recovery, air side heat and energy recovery, water side free cooling, and rainwater harvesting.
The Government of Canada is finalising plans to provide up to CAD$40mn via its Strategic Innovation Fund (SIF) and the Government of Ontario, through Invest Ontario, will provide CAD$30mn to the project.
These contributions will support the long-term capability of Nokia, Canada and Ontario in cyber security, R&D, and next-gen technology, including 6G, while delivering high-paying jobs in construction and technology.