Nokia signs five-year deal to migrate to Google Cloud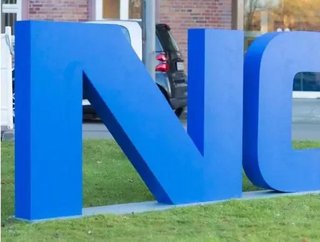 The five-year deal will see Nokia migrate its on-premises IT infrastructure to Google's Cloud...
Nokia has signed a deal with Alphabet's Google to migrate the entirety of its on-premises IT infrastructure onto the Google Cloud as part of a five-year contract. 
Neither company has been willing to disclose the financial terms of the deal, but Reuters has reported that the migration will take between 18 months and two years. 
The deal has been heralded as a huge win for the US tech firm. In an interview with Bloomberg News, Nokia's VP of global IT infrastructure, Ravi Parmasad, revealed that the Finnish communications firm currently operates and rents space in numerous colocation facilities in roughly a dozen countries. "Every few years you have to go and invest in all of this hardware, so we get to break that cycle," he said. 
Now, the next phase of Nokia's digital transformation journey will see it migrate its operations entirely to the Google Cloud, as part of Google's infrastructure-as-a-service portfolio of compute, networking, and storage solutions.
In a statement, Parmasad added that, "Nokia is on a digital transformation path that is about fundamentally changing how we operate and do business. This is crucial for how our employees collaborate so that we continue to raise the bar on meeting the needs of our customers… Given Nokia's digital ambitions and plans, this is an ideal time for Nokia to be taking this step with Google Cloud to accelerate our efforts; and doing all of this in a secure and scalable way." 
Nokia has said it expects the migration to deliver serious efficiencies and cost reductions over the next few years. The migration strategy was reportedly worked out over the last few months and has been highly customised to Nokia's unique cloud computing needs. 
The efficiencies and flexibility granted by a cloud-first IT infrastructure could be invaluable to Nokia, as the company continues to battle it out with Huawei and Ericsson for dominance in the 5G infrastructure market. The company recently released a report estimating that 5G will add $8trn in value to the global economy by 2030, which would represent a staggering 7% of global GDP. The figure has raised a few eyebrows from critics, who describe this type of prediction as either "political or promotional". 
Regardless of the specific dollar amount ascribed to 5G's impact on the world's economy, the technology will undoubtedly have a substantial effect. Nokia's report found that, while only 14.9% of the companies it surveyed are currently investing in 5G technology, a staggering 56.8% more are planning to invest before 2025.