New Oppo patent reveals "detachable camera" in the works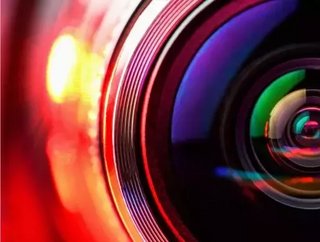 In an interesting step towards more modular design, Oppo has patented a device with a removable camera area...
Chinese phone maker Oppo's latest patent hints at yet another bold new direction for the firm's smartphone camera designs. Images of the patent claim emerged this week, hinting at a device with a fully detachable camera array. 
The module, which the patent claims to contain multiple lenses, sensors, an LED flash and its own battery pack, can be fully removed from the centre of the phone. The module can then be placed anywhere within (we assume bluetooth) range of the device and can be operated remotely via an app. 
A removable camera module could allow for regular upgrades without replacing the original devices, as well as the ability to switch out cameras for more specialised tasks, and maybe even eliminating the need for a front-facing camera - which would certainly be an interesting answer to the under-display cameras currently being touted by Xiaomi and, uh, Oppo. 
Oppo has an established track record of slightly brilliant, slightly wacky innovations in the smartphone camera department. The Oppo N1, released back in 2013, was equipped with a rotating camera module, and the N3 soon followed up with a fully motorised version. 
The company is also hoping to muscle in on Samsung and Motorola's underpopulated corner of the folding phone market. Recent renders have surfaced that show the company has for a vertically folding phone, with a prototype on the way.  
With liquid lens technology and image capture software feeling like it's on the cusp of another renaissance, the concept of a modular camera array could be an attractive one in a world where and the popularity of are on the rise. 
Of course, the Concord of modular phones, Google's project Ara, never got off the ground. The project was scrapped in 2016 without ever coming to market. However, Ara laid the groundwork in the public consciousness for the possibilities of a truly modular device. 
The prototype allowed users to hot swap everything from the battery to their camera, using electromagnets and small, self-contained units not unlike a Game Boy cartridge. Users with a phone like this could replace parts, not only as they wore out, but as newer pieces of hardware became available.
Modular devices could go a long way towards improving the longevity and usefulness of smartphones to the individual user, as well as providing a way for people to own a phone for longer without having to wait half a decade for a better camera.