New government strategy to put UK ahead in global innovation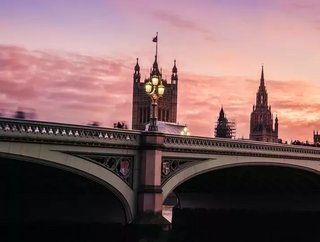 The government's Innovation Strategy aims to set out plans to confirm the UK's position as a leader in innovation and enable advancements in technology
The UK government's plans to increase private sector investment into elevating the UJ's position in the global innovation race have been outlined in a new Innovation Strategy developed and launched by the business secretary, Kwasi Kwarteng. The strategy is part of the government's "long-term vision" to boost private sector investment in R&D across the UK, enabling tech companies such as mobile networks to create new technologies. 
While the private sector is important in boosting R&D spending, the government says that the UK "is still committed" to increasing annual public investment in Research and Development with the aim of reaching a record US$30.2bn (£22bn). 
What will the Innovation Strategy allow the UK government to do? 
By adopting the Innovation Strategy, the government claims it will be able to achieve several other goals. These include:
Ensuring government procurement is proactive and supportive, providing a route to market for innovative new products and services

Consulting on how regulation can ensure that the UK is well-placed to extract the best value from innovation

Commissioning the Regulatory Horizons Council to consider how best to support innovation through regulation, including looking whether there are a set of high-level guiding principles for regulation that may apply broadly to any sector of innovation

Introducing new High Potential Individual and Scale-up visa routes, and revitalise the Innovator route to attract and retain high-skilled, globally mobile innovative talent

Undertaking an independent review to assess the landscape of UK organisations undertaking all forms of research, development and innovation

Reducing complexity for innovative companies by developing an online finance and innovation hub between Innovate UK and the British Business Bank within the next 12 months

Expanding IP education programme for researchers and launch International IP Services to bolster innovative companies' and researchers' ability to confidently collaborate, export and invest overseas

Publishing of a new

action plan on 'Standards for the Fourth Industrial Revolution'

, promoting standards that enable innovation to flourish

Investing £200mn (US$275mn) through the British Business Bank's Life Sciences Investment Programme to target the growth-stage funding gap faced by UK life science companies

Supporting 30,000 senior managers of small and medium-sized businesses through Help to Grow: Management to boost their business's performance, resilience, and long-term growth

Business secretary Kwasi Kwarteng said in a statement that "the UK can look back on a proud history of changing the world through innovation. From the industrial revolution to the vaccine development of the past year, the impact on our everyday lives is undeniable.
"That spirit of discovery is still alive in this country today, but we have not always turned our genius for innovation into jobs and companies here in Britain.
"The countries that secure leadership in such transformational technologies will lead the world, enjoying unrivalled growth, security and prosperity for decades to come – and it's our job to ensure the UK keeps pace with the global innovation race".
The organisation added that through the long-term plan, it aims to "rekindle our country's flame of innovation and discovery", and to aid businesses in taking the "vast opportunities" brought about by innovation.
"If we get this right, we can build the foundations for the new industries of tomorrow, and ensure British firms are at the front of the pack to turn world-leading science into new products and services that are successful in international markets", the organisation concluded. 
To implement the strategy, the government plans to work with universities and research organisations with five projects receiving part of £127mn capital injection through the Strength in Places Fund, which is delivered by UK Research and Innovation (UKRI).
In addition to the Strength in Places Fund, £25 million of funding for the Connecting Capability Fund will help drive further economic growth through university-business innovation.