Lookout: Securing data from known and unknown mobile threats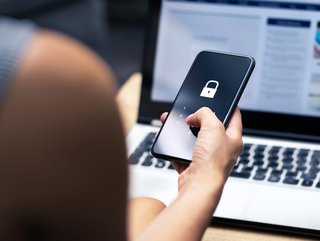 As more people use mobile phones for both professional and personal lives, we take a look at how Lookout is protecting customers data
Founded in 2007, Lookout is a cyber security company helping people protect themselves.
Protecting people's personal professional life, its mission is to secure and empower the digital future in a privacy-focused world.
The broad adoption of mobile devices have created new and endless ways for cyber criminals to convince people to willingly use their mobile device for their unlawful gain.One of the most common types of a cyberattack is phishing, which no longer simply hide in email, but in messaging, social media, and even dating apps.
Lookout is trusted by millions of consumers, the largest enterprises and government agencies, and partners such as AT&T, Verizon, Vodafone, Microsoft, Google, and Apple. Headquartered in San Francisco, Lookout has offices in Amsterdam, Boston, London, Sydney, Tokyo, Toronto and Washington, D.C.
Using AI to protect mobile devices
Whilst mobile operating systems are considered to be resilient, cyber attackers increasingly target them because mobile devices are at the intersection of peoples personal and professional life.
iOS, Android and Chrome OS devices have vast amounts of data and attackers are targeting them as the initial intrusion into businesses. A common attack vector uses mobile malware which may include spyware, banking trojans, and rootkits. Malware can be delivered through any of the cellular, Wi-Fi and Bluetooth connections of mobile devices.
Protecting customers from known and unknown mobile threats, Lookout uses artificial intelligence (AI) to analyse telemetry data from nearly 200 million devices and over 120 million apps.
Lookout Mobile Endpoint Security (MES) is designed to address ever-evolving mobile security requirements. It is powered by the Lookout Security Graph and scales to hundreds of thousands of endpoints.
‍To deliver modern endpoint protection, Lookout developed cloud-centric behaviour-based detection capabilities. Its behavioural analysis enables the company to deliver efficient protection with a lightweight app on the device that optimises for processor speed and battery life. By evaluating app and system behaviours, its AI hunts for tell-tale signs of app, device or network threats on a mobile device. In addition, continuously monitoring changes to the endpoint enables detection of risks.
With insight into both real-time changes on a device and the aggregate view of behaviour across the broader mobile ecosystem, Lookout endpoint protection can detect zero-day threats.