Lenovo: The legendary zero to hero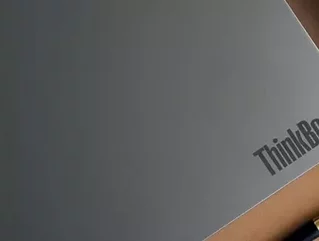 Lenovo Group is known as one of the world's largest producers of personal computers, and the Chinese company acquired that mantle by being bold
Founder Liu Chuanzhi established Legend Group, the company that would be known today as Lenovo, on 1 November 1984, with a group of ten experienced engineers. All the eleven founders were members of the Institute of Computing Technology of the Chinese Academy of Sciences (CAS). The company started selling PCs under its own brand half a decade later and claimed the top share of the domestic PC market by the late 1990s.
The Legend Group started to make its mark in the global market in 2005 as it acquired IBM and its popular ThinkPad after its rebrand in 2003. The company chose to reintroduce itself as Lenovo, from the Latin word "novo" that means "new" and maintain its "Le-" from "Legend".
Liu stepped down as Lenovo's chairman to focus more on the parent company covering multiple fields including IT, financial services, innovative consumption and services, agriculture and food, and new materials, Legend Holdings, in 2011. Legend Holdings owns slightly more than 30% of Lenovo's outstanding shares. Lenovo is now headed by Chief Executive Officer Yang Yuanqing.
The company announced the withdrawal of its IPO just a week after it was filed in October 2021. China regulator blamed China International Capital Corporation, an investment banking firm, for being "negligent in arranging Lenovo's IPO on the Star Market".
Full throttle journey
Lenovo ventured to several other modern peripheral fields, including smartphones, tablets, and enterprise servers. The company also continued to rely on its humongous appetite for new ideas and bold strategic moves.
Lenovo continued its aggressive streaks of mergers and acquisitions as it merged its PC operations with Japanese NEC's in 2011 and bought Motorola from Google in 2014. Lenovo secured not only the brand and its company but also 2,000 of Motorola's patents, including any current and future products.
"This puts Lenovo in position to have leading offerings in smartphones, tablets and PCs — a vital trifecta that no other global manufacturer has — besides Apple," said Frank E. Gillett, an analyst at Forrester Research, to The New York Times.
The company currently produces a full portfolio of PCs and tablets, monitors, accessories, smartphones, smart home, smart collaboration solutions, augmented and virtual reality (AR/VR), commercial Internet of Things (IoT), software, services, and smart infrastructure data center solutions around the world. 
However, its expansion is not all that smooth. Lenovo products are presently considered a security risk, especially in the US. In 2019, several members of the US House Foreign Affairs Committee sent a letter to New York Governor Kathy Hochul expressing concerns citing a 2019 Department of Defense Inspector General report that "Lenovo and Lexmark posed significant threats both to supply chain and national security".