Legend: Terry Gou - Manufacturing the Modern World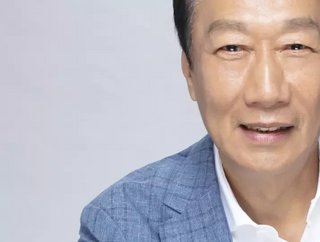 The controversial founder of Hon Hai Precision has spent more than 30 years driving the business of electronics manufacturing to new heights.
Name: Terry Gou
Title: Founder, Director
Company: Foxconn
There are few people who have had as great an influence on the world of technology than Terry Gou, the founder and chairman of Hon Hai Precision, one of the world's largest electronics manufacturers. There are a good deal fewer people who have built empires from humble beginnings. 
Born in Banqiao Township, Taipei, in 1950, Gou grew up in a lower middle-class family and, from graduating college to the age of 24, held a string of blue collar factory jobs. In 1974, with $7,500 (worth about $40,000 today) and an 11-strong, elderly workforce, he founded Hon Hai Precision, manufacturing a specific channel-changing knob for black and white television sets. Not an especially auspicious beginning to what would become the world's largest electronics manufacturer, but Gou -  imbued with a supreme confidence that electronics "would be an integral part of everyday life" - pressed on. 
Hon Hai Precision opened its first factory in mainland China in 1988, which remains the site of the company's largest manufacturing plant today. During subsequent decades, Foxconn focused largely on building the bare bones chassis for Compaq desktop computers, an avenue which led to a series of lucrative contracts with IBM, HP and - in the late 90's - Apple. 
The relationship that developed between Foxconn and Apple Inc is one of the most profitable in the history of the electronics industry. With the launch of the first iPhone in 2007, Apple catalysed the touchscreen smartphone age, and Foxconn - the company selected to manufacture the majority of Apple's products then and since - has been the driving force behind the company's reputation for high build quality. 
Gou stepped down as the chairman of Foxconn in 2019 after 45 years at the helm. He maintains a directorship and, in addition to working with his charity, the YongLin Foundation, still makes his presence felt at the wheel of his firm.