Keeper Security: Protecting passwords and remote connections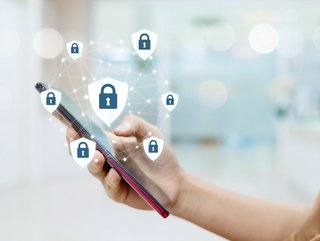 As phones and laptops contain vast amounts of personal information, or confidential work details, making sure they are secure is key to protecting them
Founded in 2011, Keeper Security helps to manage, protect and monitor organisation's passwords and remote connections with zero-trust security.
Aiming to transform the way organisations and individuals protect their passwords and sensitive digital assets, the company provides zero-knowledge security and encryption software covering password management, dark web monitoring, digital file storage, advanced reporting and messaging.
Winning numerous awards such as PC Magazine's Best Password Manager & Editors' Choice and awarded the Publisher's Choice Cybersecurity Password Management InfoSec Award, Keeper states that it is trusted by millions of people and thousands of organisations to protect their digital assets and help mitigate the risk of a data breach.

Sharing information in a safe and confidential way
Keeper recently launched One-Time Share, a new feature that enables users to securely share records with anyone on a time-limited basis, using Keeper's zero-knowledge encryption and zero-trust security model.
It offers a secure way to send confidential information to a friend, family member or co-worker without exposing sensitive information over email, text message or messaging. The links are restricted to the recipient's device only and automatically expire at a time of the Keeper user's choosing.
"Devastating cyberattacks are one compromised password away. With One-Time Share, we are helping both individuals and businesses securely share critical information, whether that's sharing access credentials with a contractor in a business environment or a family sharing their WiFi password or security system code with a houseguest or vendor," says Darren Guccione, CEO and Co-founder of Keeper Security.
The encryption model implemented for One-Time sharing uses the same technology as Keeper Secrets Manager, a zero-knowledge and zero-trust cybersecurity platform for protecting cloud infrastructure.
For added ease of use, One-Time Share can be delivered using QR Codes, Airdrop, email, SMS or other out-of-band channels. As an additional layer of security, One-Time Shares are also device-locked which means that only the original recipient is able to access and decrypt the data. If the link is later opened up by a third party or the user's email account is compromised, the data cannot be decrypted, except on the original recipient's device.