The impact of smartphone Eco Rating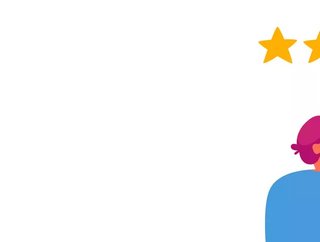 Biju Nair of Assurant breaks down the effects of the EU operators' new Eco Rating scheme on the smartphone and secondary device markets.
There is no doubt that much of the telecoms industry's focus is on 5G. But recently, we have increasingly seen the topic of sustainability thrust into the spotlight alongside it. While the advancement to a new generation of technology brings with it positive outcomes, the move to 5G has also brought concerns around the environmental impact of the technology—not only in regard to energy consumption of 5G networks, but also around the deluge of 3G and 4G/LTE devices, and the ongoing, and growing, e-waste dilemma.  
With sustainability now a renewed focus for the industry, it was recently announced that a number of European operators, including Deutsche Telekom, Orange, Telefónica, Telia, and Vodafone, have come together to start an Eco Rating labelling scheme that will score the sustainability of smartphones. 
The scheme, started in June, will score smartphones based on how environmentally friendly they are, and will consider their sustainability throughout their entire lifecycle. Devices will be marked across 19 criteria, and will factor in durability, repairability, recyclability, climate efficiency, and resource efficiency. As part of the scheme, devices will be given a score between 0-100, and the higher the score will mean the more environmentally friendly the device is.
Overall, the initiative is positive for the smartphone industry, and rightly puts sustainability and the environmental performance of devices as a primary focus. We are at the beginning of a 5G supercycle, and more and more devices will be traded-in as consumers make the upgrade to the next generation of cellular technology.
As such, understanding how devices can be recycled and repurposed is important. Firstly, because consumers are holding onto devices for longer, and knowing these devices will be durable and repairable is important. While 5G is the technology that is incentivising consumers to upgrade to the next G today, we can expect consumers will carry on the trend of trading in devices every three years.  
Secondly, devices are increasingly having a second or even a third life, which again makes durability, recyclability and resource efficiency important factors. In mature markets, some consumers are opting to buy refurbished devices due to growing concerns around sustainability and increasing levels of e-waste resulting from used devices ending up in landfills. But in emerging markets, refurbished smartphones will fulfil an even greater purpose—reducing the price point of mobile broadband adoption and driving digital inclusion. It's important that these devices are durable as they look to live on beyond the average time of three years with their first owners —being able to repair these is critical and ensuring they can perform just as a brand-new device would, is key—especially as they may have to put up with different climate conditions, like extreme heat. 
Giving devices scores a strong indicator that they are better prepared to live a second or even a third life, but there will need to be some serious considerations as part of this initiative. For example, the initiative states that smartphones will be scored on their repairability. But the repairability criteria will need to factor in the policies that OEMs put in place which dictate not only who, but how devices can be repaired—including the use of certified after-market parts, or harvested parts to be used in repairing, ensuring that device quality and functionality are not impaired.
"The initiative should be providing transparency on such restrictions, and should create a culture where repairing devices, rather than discarding them, is championed." 
If the scheme is also focused on improving the lifecycle of smartphones, and encouraging consumers, as well as operators and OEMs, to prioritise more environmentally friendly devices, then another factor that will need to be considered is trade-in value and average selling price (ASPs) into the secondary market. Having an economic model is imperative to the success of any environmental, social and governance (ESG) initiative.
As part of the scheme, it may be a consideration that those with higher scores have higher trade-in values or have higher ASPs when it comes to the resale of devices in other markets. Or, another way to drive economic value could be to offer tax incentives to those that adhere to the criteria when it comes to the sale of new devices. Whichever way it is decided, having an economic incentive attached to the scheme will ensure it is successful. 
Overall, the Eco Rating labelling scheme is one that should be welcomed by the telecoms industry. While the dominant OEMs in the US market believe they already have strong sustainability practices, it is important that all markets consider the environmental performance of devices. With the 5G supercycle underway, and more 5G devices set to come to market over the next few years, it is important that operators and OEMs consider how to make their smartphones more environmentally friendly.
The scheme is positive for the secondary device market, which will ensure that devices being sold are capable of having multiple lives, ensuring devices stay out of landfills, bringing more affordable connectivity to consumers, as well as driving revenues for operators, retailers, and OEMs.