IBM launches a blockchain-based health pass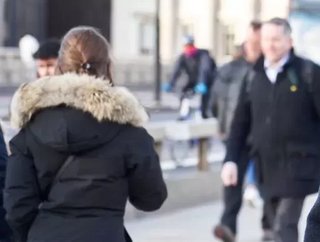 The new COVID-19 digital pass stores health information on smartphones, giving users control over access...
A blockchain-powered digital health pass launched by IBM stores people's health information on their cell phone, enabling users to have greater control over where their data is shared.
The privacy-protected platform combines dynamic data sources such as on-site temperature scans and test results, allowing users to securely save the information on their mobiles.
It is hoped the IBM's Health Pass will be useful in easing the back-to-work transition for businesses and social organisations, by providing information on people returning to offices, schools, industry, the travel sector, and more.
Digital health passports are being hailed as the latest technological solution to communities reopening following widespread economic lockdowns. The World Economic Forum has recently backed - a new digital health pass initiative for travellers that enables people to electronically show their COVID-19 status before air travel or crossing borders. The digital health pass will, says the WEF, enable individuals to transition to a "new normal." 
Commenting on the launch of IBM's new pass, , said, "There is an emerging opportunity to help organisations as they aim to bring individuals back to their public spaces. Organisations are looking for solutions that can help them manage the return of individuals to public places while striving to protect their privacy. We are developing the IBM Digital Health Pass to provide organisations with another resource as they begin to reopen."
IBM concentrated on four areas when piloting their scheme, which included giving organisations the go-ahead to formulate the health status rules, decide their response to the health results, and then give users control over who sees their information and who accesses their data.  
The pass is designed so that the health criteria can be tailored to each organisation's needs. This is because situations differ in terms of health regulations between industries. IBM cited the disparities between a restaurant and an airline. An airline, it said, had stricter health guidelines to follow than a restaurant where customers can sit outside. 
The Health Pass also allows users to present their information when required and in a controlled manner, instead of having to release personal information regarding lab tests and medical history into a system where it is potentially shared with a much wider audience. 
Furthermore, people have a choice over which organisations see their health status. However, while they have control over who accesses their information, each person must also agree to release their medical data as part of their health status. Some may choose to withhold their results but doing so could have an impact on their final health status.
Speaking about the platform's privacy, an IBM spokesperson said; "While we see great opportunity for organisations looking to verify health status, using these types of solutions for data-driven decision making. We know that privacy is central to adoption. Protecting health information is incredibly important, and we have designed our solution with privacy as the starting point."
They added; "Trust and transparency remain paramount when developing a platform like a digital health passport, or any solution that handles sensitive personal information. We have a steadfast commitment to data responsibility. Putting privacy first is an important priority for managing and analysing data in response to these complex times."