How OneSpan enables organisations to improve mobile security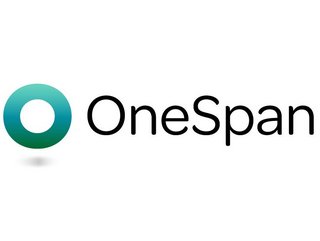 We take a look at OneSpan, and how its mobile security suite detects, mitigates, and prevents a variety of new and existing attacks
Founded in 1991, OneSpan is a global cyber security provider helping organisations secure their digital transformations.
The company provides high-assurance identity verification, transaction signing, authentication, mobile security, e-signature workflows, and secure video collaboration for virtual transactions.
Trusted by global blue-chip enterprises, including more than 60% of the world's largest 100 banks, OneSpan processes millions of digital agreements and billions of transactions in 100+ countries annually, according to the company.
Designed to improve mobile security and user convenience across an organisation's mobile application ecosystem, OneSpan's Mobile Security Suite detects, mitigates, and prevents a variety of new and existing attacks and is future-proof against unknown mobile threats.
The solution helps ensure the integrity and protection of mobile users, apps, and their data. OneSpan's Mobile Security Suite uses application shielding, biometric authentication, transaction signing, and other technologies to protect apps from social engineering and malware attacks.
Enhancing customer experiences
Mobile fraud attacks continue to accelerate as mobile devices, and mobile applications become more popular for conducting transactions and completing agreements in today's anywhere economy. According to Verizon's Mobile Security Index 2022 report, 61% of companies in 2021 had suffered a compromise involving a mobile device, and at the same time, 53% of the mobile devices had access to more sensitive data than a year ago.
OneSpan recently announced its Mobile Security Suite (MSS) has earned the title of "Best Mobile Security Solution" for the 2022 SC Awards. The annual SC Awards programme recognises and rewards products and services that stand out from the crowd, exceed customer expectations, and help defeat imminent threats and cyber-security attacks.
"Across industries, high-value transactions are increasingly moving to the cloud in Web 3.0 and increasingly through the mobile engagement channel to reach digital customers. While the associated security risks are material, OneSpan's Mobile Security Suite is uniquely poised to enhance the customer experience, reduce complexity, and streamline costs by protecting the entire digital agreement process at every stage. Continued industry recognition from programs, such as the SC Awards, reflects OneSpan's ability to deliver the highest assurance and integrity to today's digital businesses," said Matthew Moynahan, President and CEO at OneSpan.