Honor surpasses Xiaomi, Apple to become China's no. 3 brand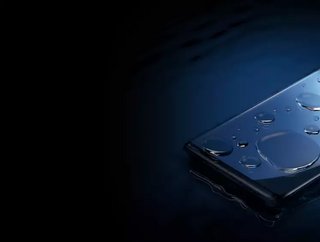 Following a successful push into the premium phone segment, Huawei spin-off Honor has risen to third place in the Chinese smartphone market.
When beleaguered Chinese tech giant Huawei offloaded its budget smartphone brand, Honor, in November of last year, the company's newfound freedom seemed to come with the implicit understanding that the newly independent firm wouldn't rock the boat. Honor's separation from Huawei was, by all accounts, billed as a pragmatic one. Huawei's place on the US blacklist put affordable smartphone chips (those made by Qualcomm, specifically) out of reach, and Honor was suffering as a result. 
Honor was sold to a consortium of Chinese investors through Shenzhen Zhixin New Information Technology, a new company founded explicitly for the purpose. Honor was pegged to continue business very much as usual. It retained its CEO, George Zhao, and the closest it looked like it was going to come to a reboot was in the following weeks when Zhao announced that Honor would refocus  its go-to-market strategy on a connected ecosystem of internet of things (IoT) devices, as well as launching a phone that had already been in the works since before the break with Huawei. 
In a statement earlier this year, Zhao announced that Honor's product line would, for the most part, remain the same. The company will continue to sell its pre-existing lines of smartphones, laptops, tablets, smart displays, routers, and headphones. 
Since then, however, things have changed dramatically. 
Over the summer, Honor has aggressively expanded its product range into the premium smartphone segment, while growing its market share in the mid and budget sectors of the market. 
Now, driven by successful premium handset launches like the Magic 3 series (priced at around $700), Honor has not only surpassed its old parent Huawei (not necessarily a noteworthy feat, given the brand's ongoing problems in the smartphone sector), but Apple and Xiaomi. 
A report from market consultancy Cinno Research has found that, in July, Honor's shipments exceeded the 3.9 million and 3 million units sold by Xiaomi and Apple, respectively. Oppo and Vivo still claimed the number one and two spots with shipments of 5.6 million and 5.3 million units, respectively. 
"In the future, more Honor products will hit the global market, and our smartphones and tablets will be equipped with GMS (Google Mobile Services) in overseas markets," Zhao said two weeks ago, following the launch of the Magic 3 series.